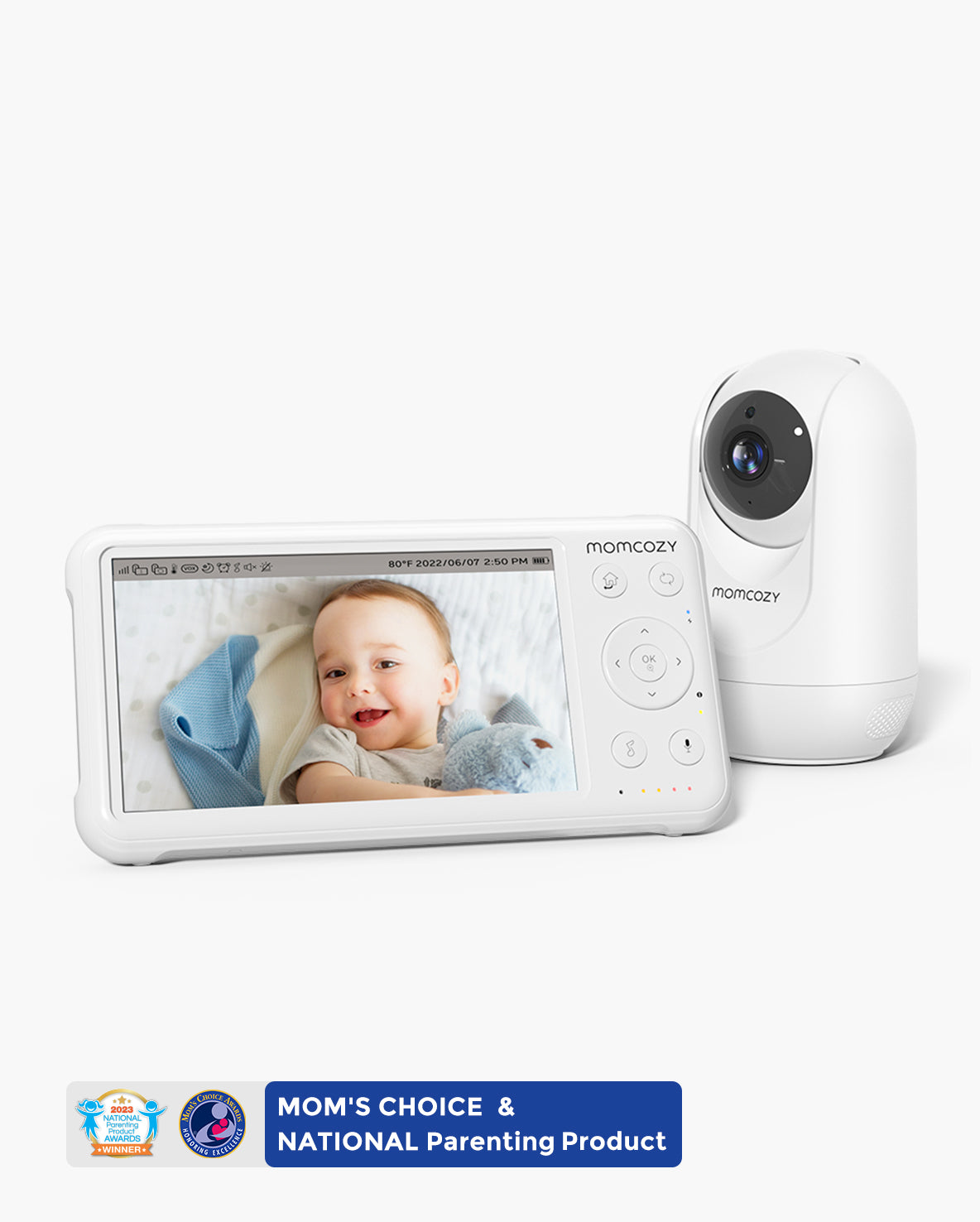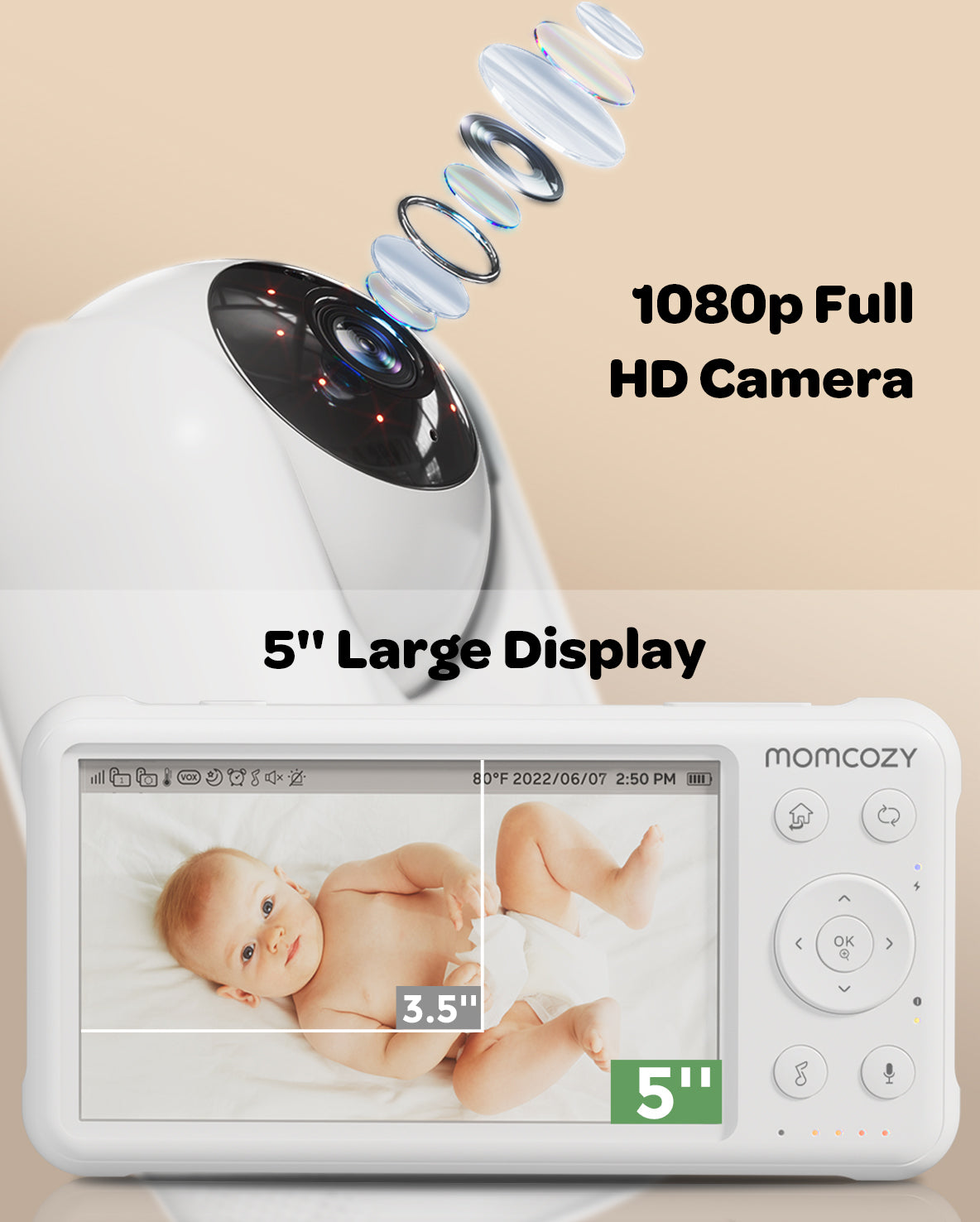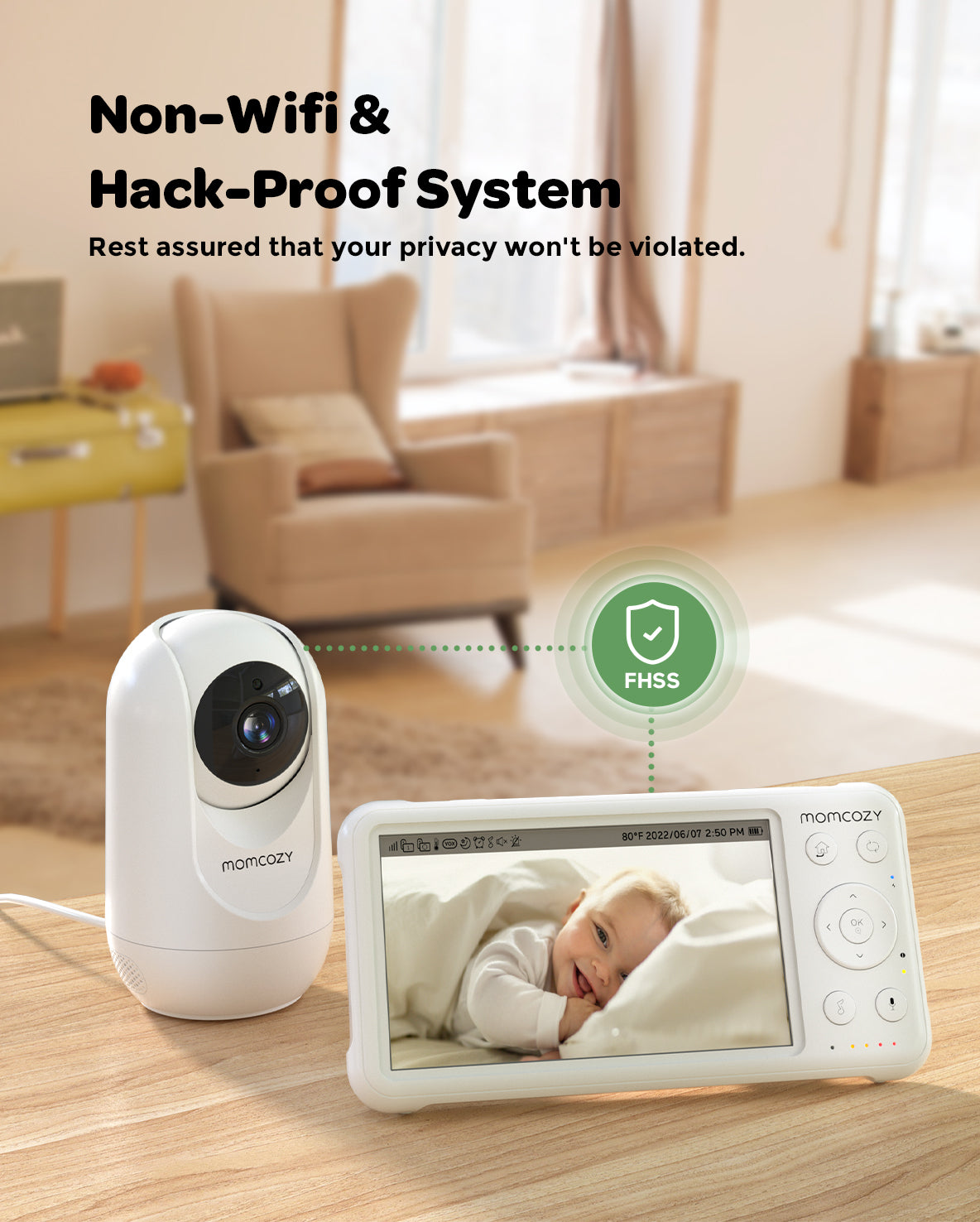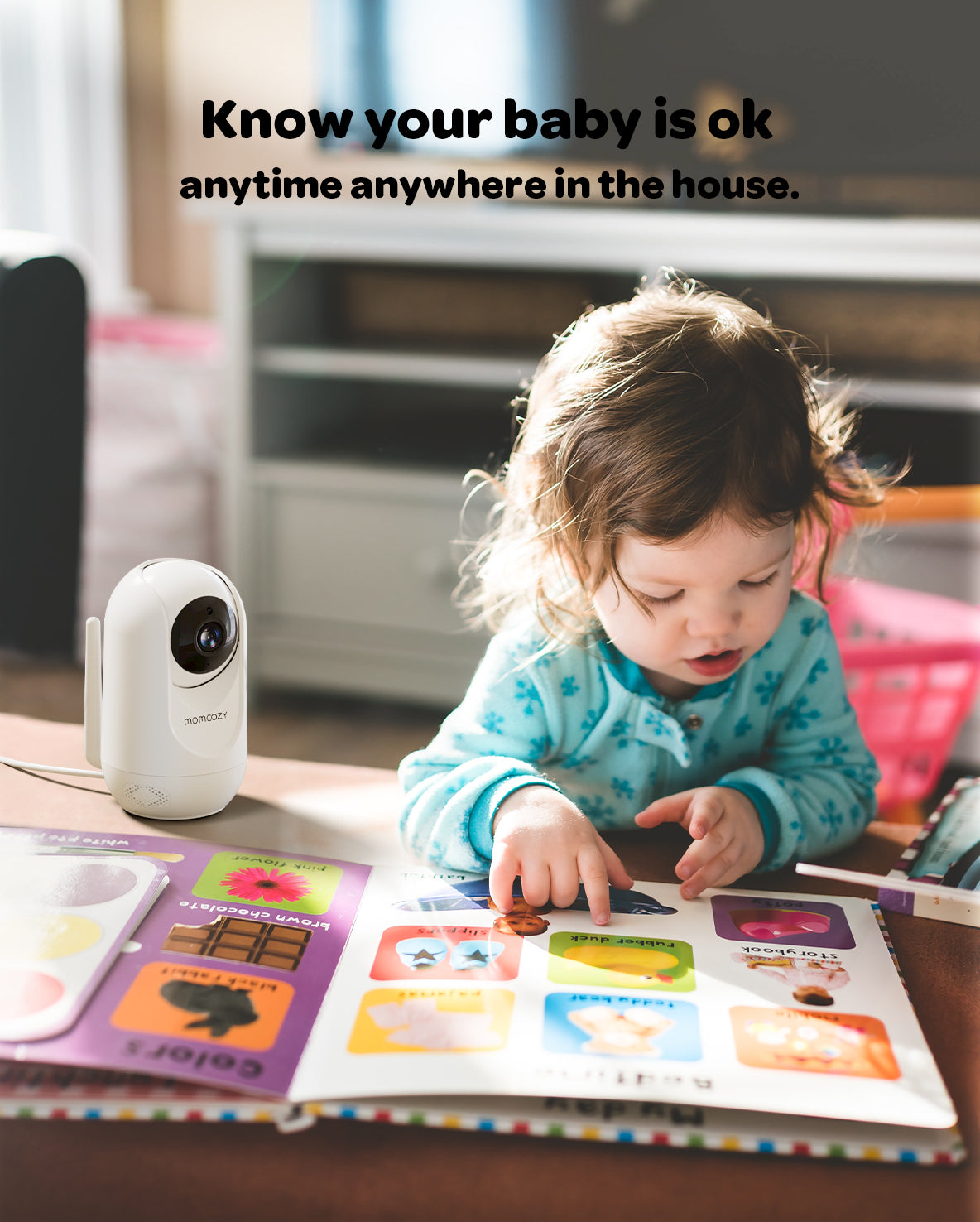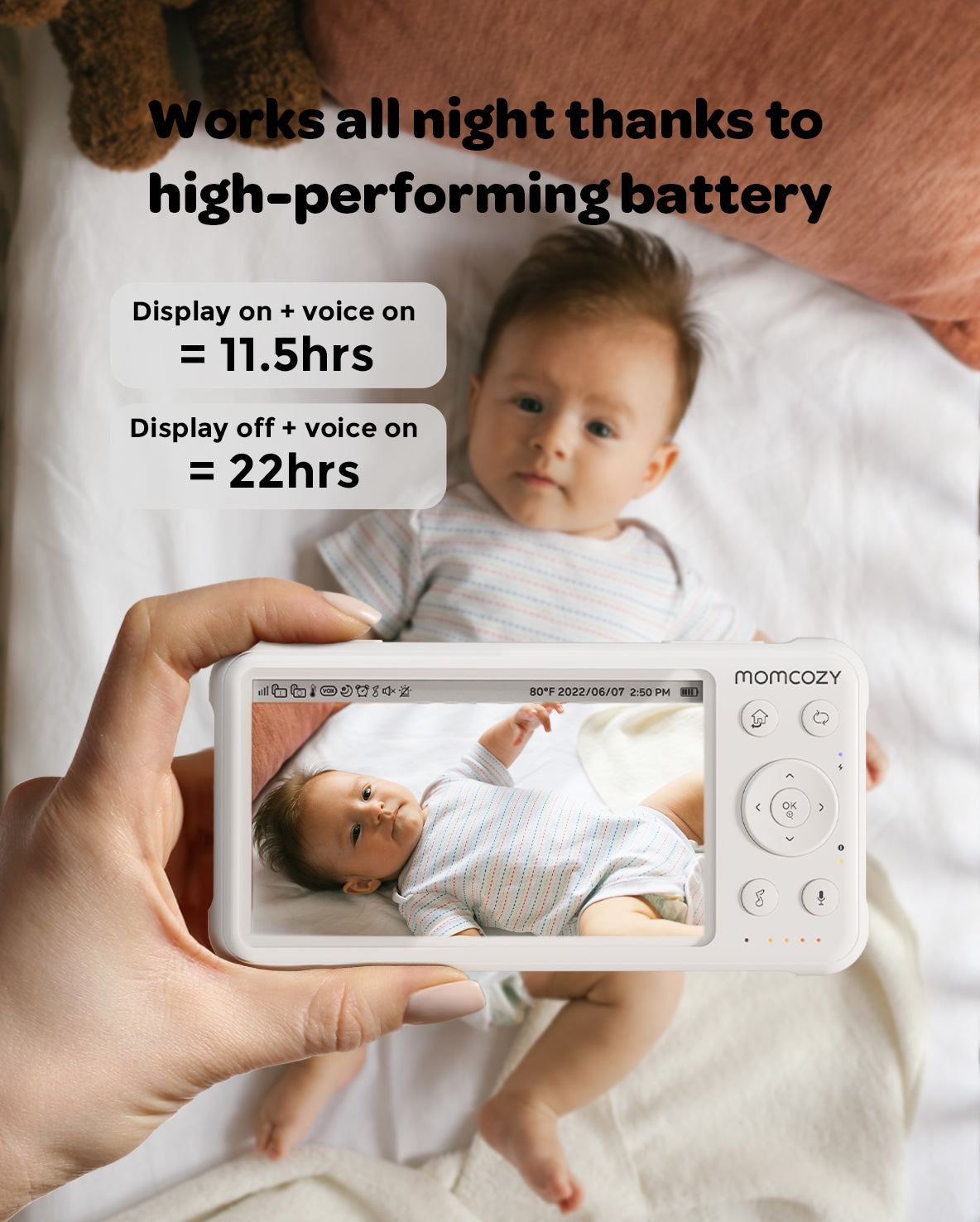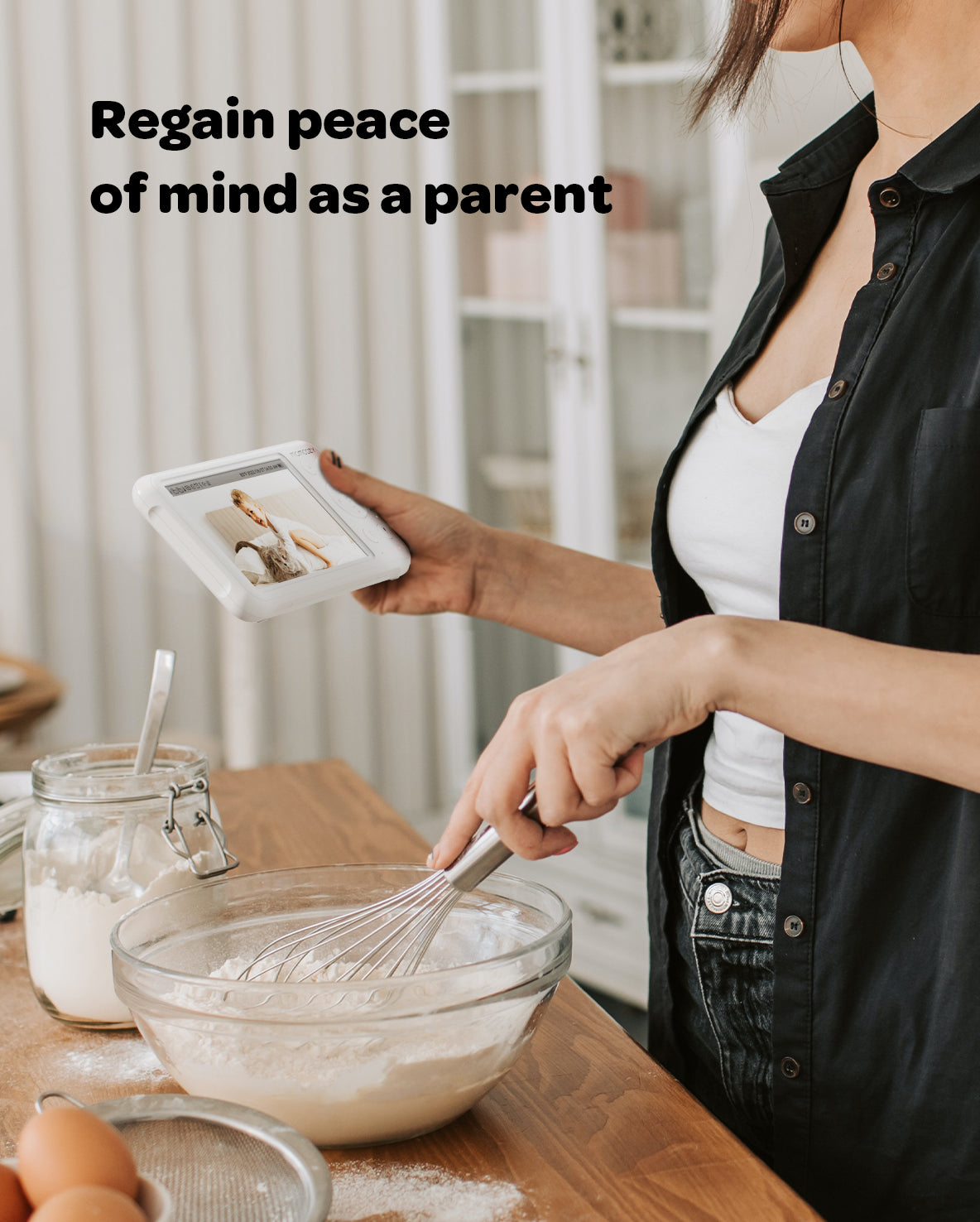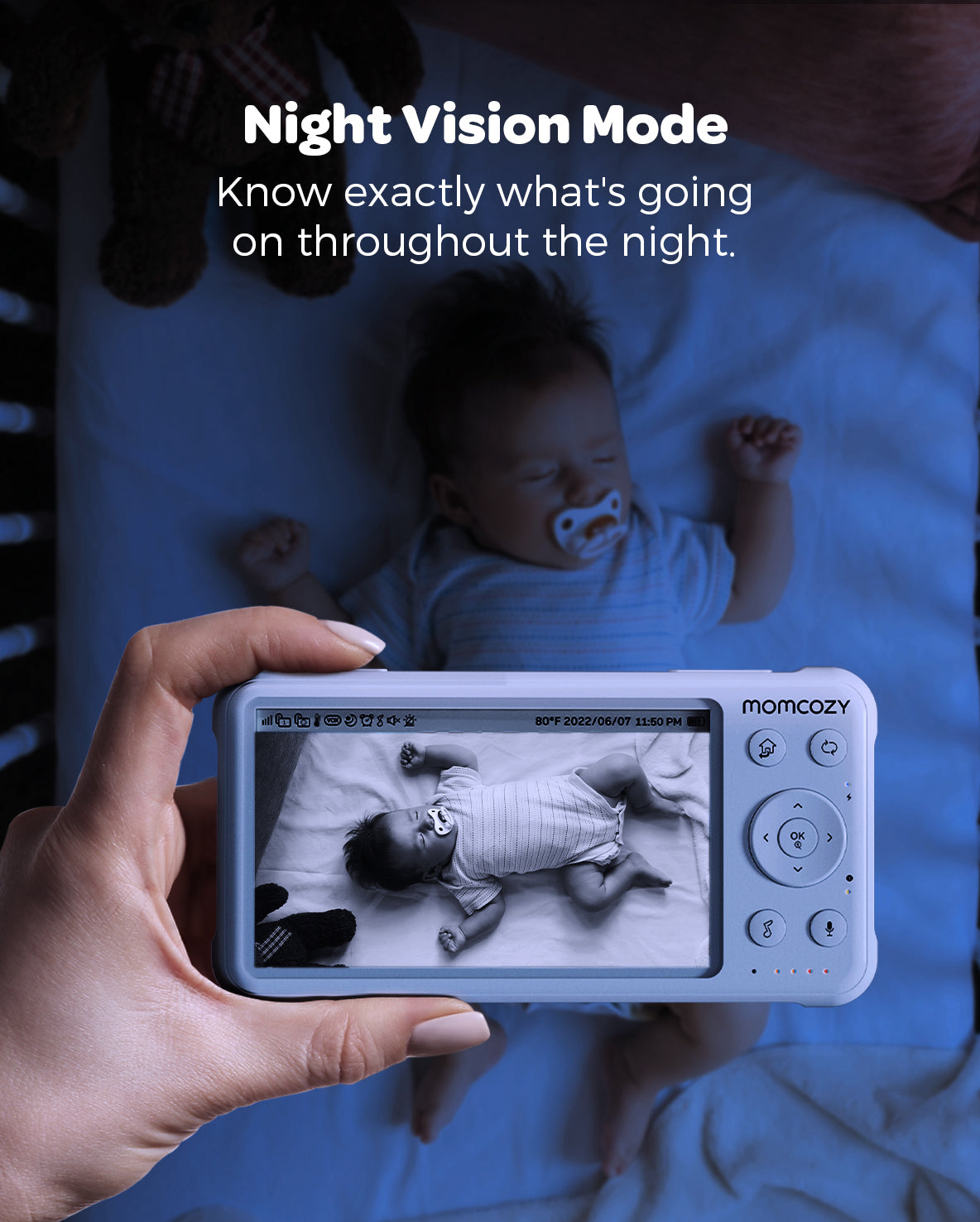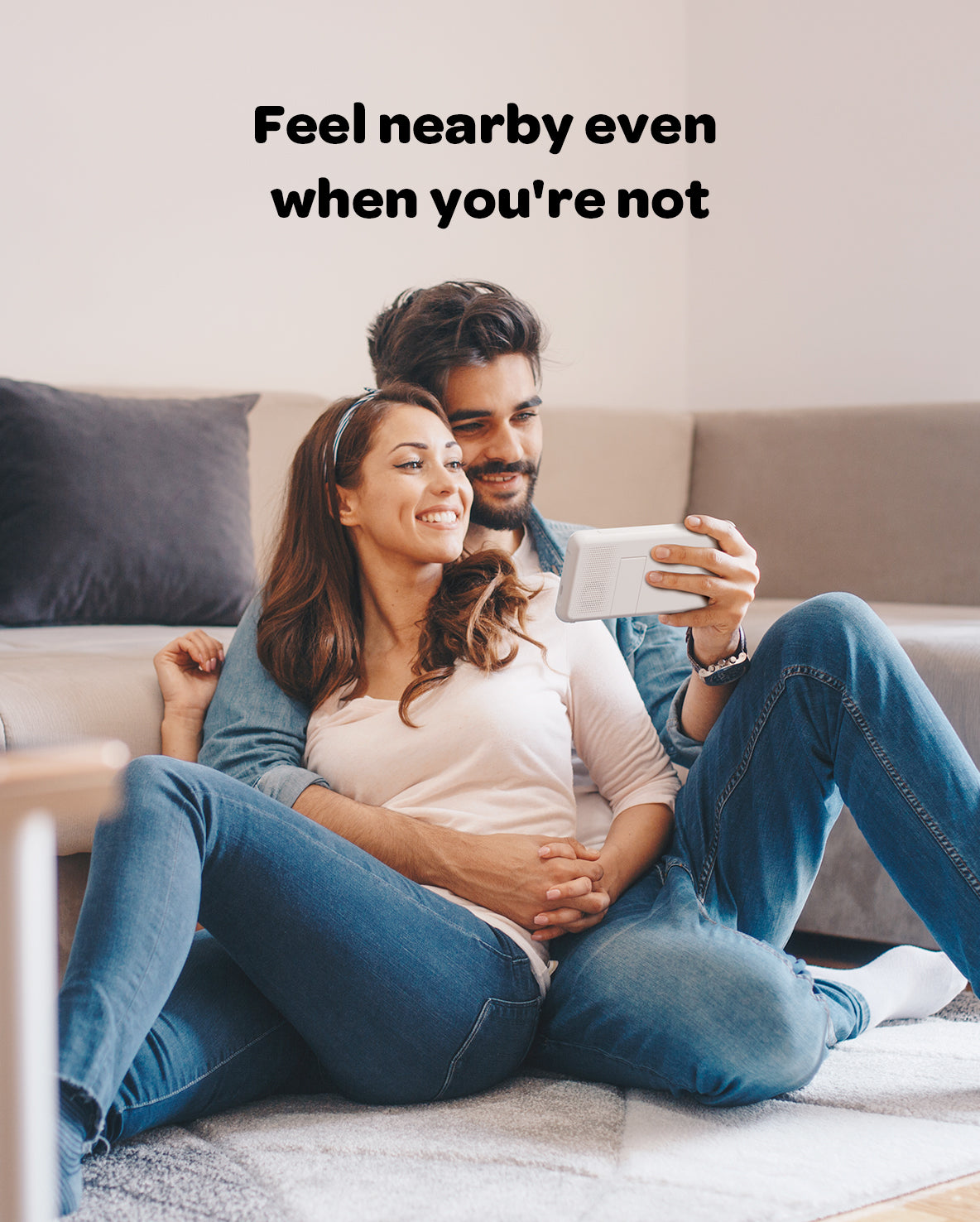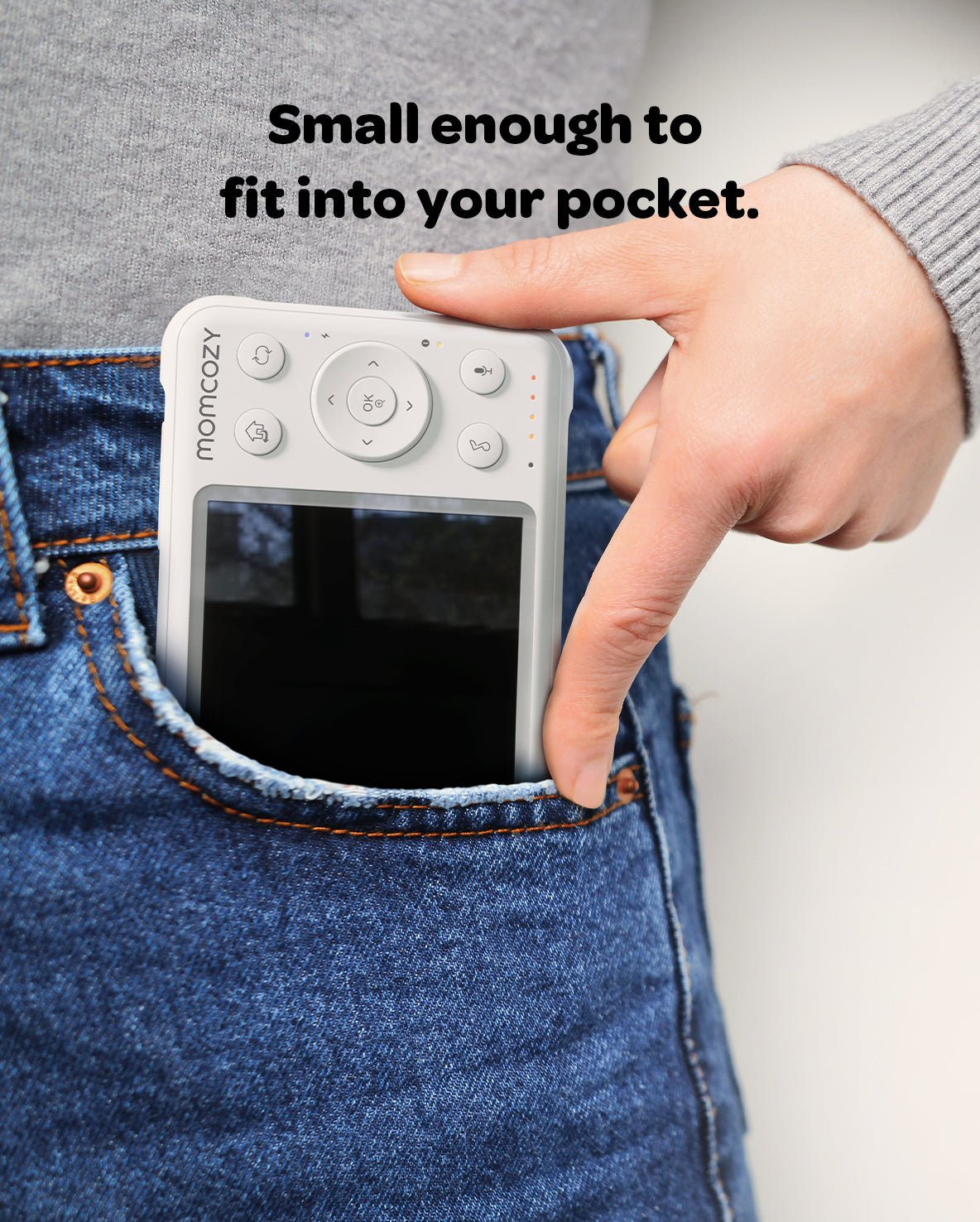 Momcozy Video Baby Monitor (BabyCozy by Momcozy)
---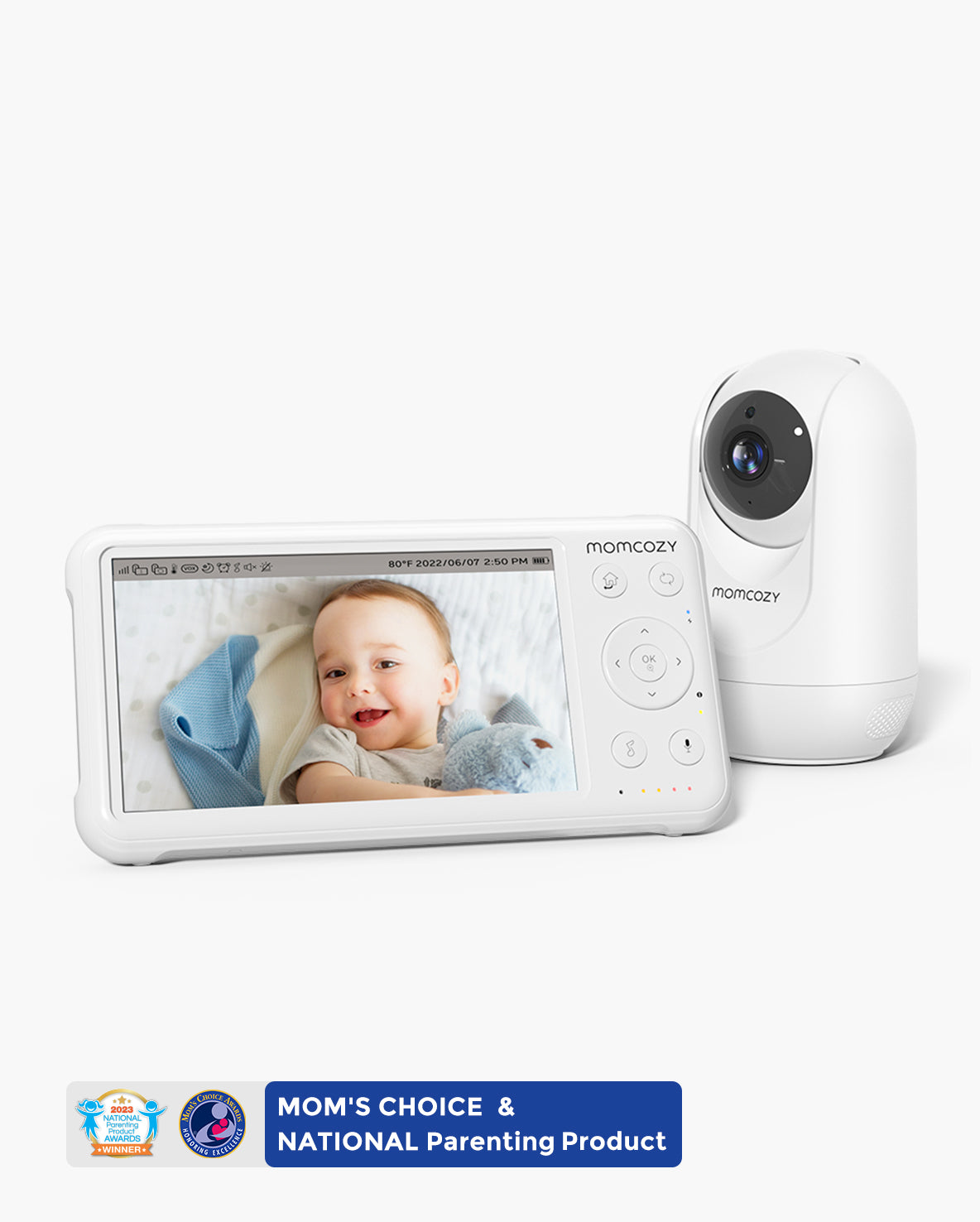 Our baby monitor is a great helper for busy moms.
Balancing childcare, family and sometimes work is really demanding. That's why we want to help moms in our way - by allowing moms to ragian peace of mind and improve efficiency with the help of our baby monitor.
Moms, just embrace the hassle-free user exprience - from installing, monitoring and recharging. You will find our baby monitor such a neat helper.
Always stay in the know of how your baby is doing, no matter where you are in the house. With a clear 5'' HD display, large battery capacity and two-way talk system, it's the next best thing to having your baby in your arms.
1080p full HD camera
5'' large clear display
2x & 4x zoom
Non-wifi & hack-proof
360°all-round field of view
5000mAh rechargeable battery
① Camera * 1

② Baby monitor * 1

③ Screw * 2

④ Wall anchor * 2

⑤ Wall mount bracket * 1

⑥ Power cable * 2

⑦ Adapter * 2

⑧ User guide * 1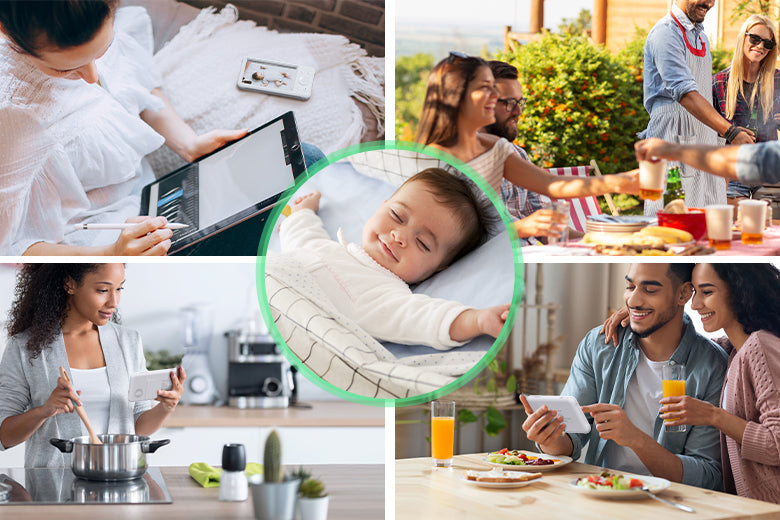 Know Your Baby is OK All the Time
It's unrealistic to be with your little one every minute of the day. Oftentimes, you will want to get things done around the house so as to be productive. With a baby monitor, whether you are cooking, working or eating, you know exactly what's going on.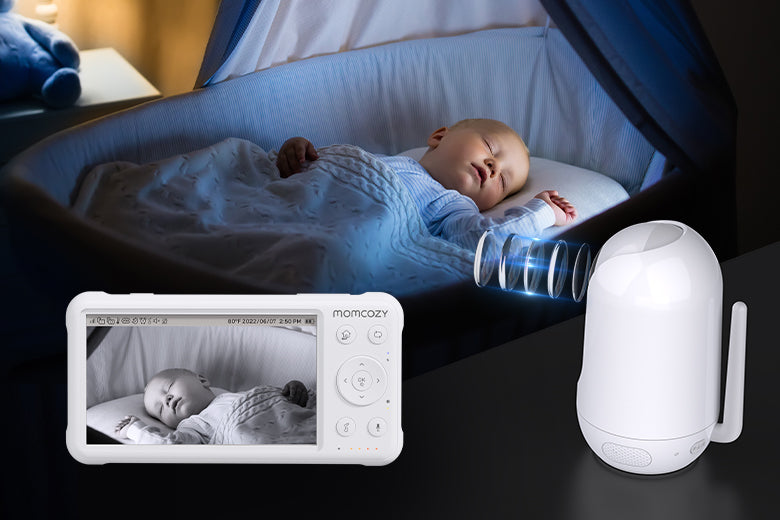 Be Aware of Any Suspicious Moment
The 1080p full HD camera & 5'' large display allow you to view clearly everything your baby is up to. You shall never miss a moment that doesn't feel right while also catching those precious moments of your cutie pie.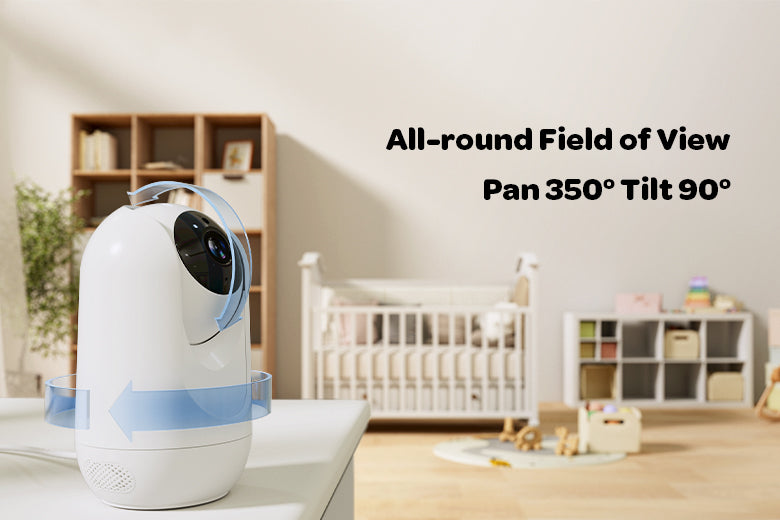 Never Miss a Single Spot
360 degrees field of view allows a panoramic vision of your little one. It features 350° pan and 90° tilt which you can adjust anytime on the display without disturbing your baby. Never miss a single spot of the room.
Show up Timely for Your Baby
When your baby gets fussy or lets out a cry, you will hear instantly and the screen will automatically light up with the VOX function on. Not only does it mean you'll be there when you're really needed, but it's also an easy and reliable way to save battery.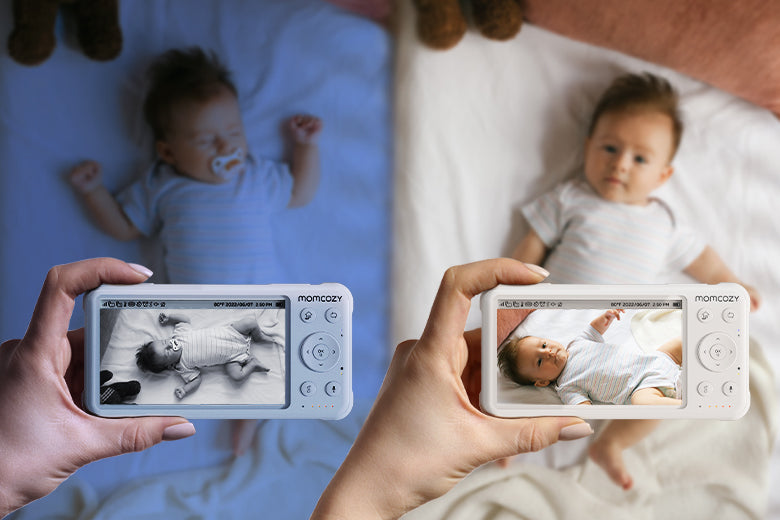 Works All Night
You'll be able to view clearly with the infrared night vision even it's pitch-dark. Even better, it can last all night thanks to the 5000mAh rechargeable battery.

When fully charged:
Display on + voice on = 11.5hrs
Display off + voice on = 22hrs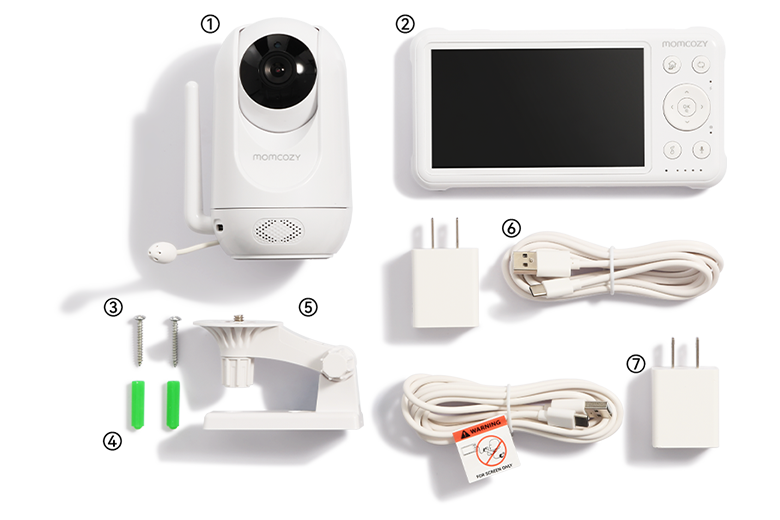 What's included ?
① Camera * 1
② Baby monitor * 1
③ Screw * 2
④ Wall anchor * 2
⑤ Wall mount bracket * 1
⑥ Power cable * 2
⑦ Adapter * 2
⑧ User guide * 1
This product is rated 4.9 of 5.0 stars.
It has received 8 reviews.
Perfect
At first I was weary about it not having wifi. I liked the idea of being able to check on my kid when I'm not at home. But when I started hearing all these crazy stories about hackers and whatnot, I felt more safe.
This was literally plug and play. Make sure you charge before using it. Plug it in and watch you baby grow. The downfall is that the camera has to be plug into the wall at all times. We have to use ant extension cord. Plus side - walkie talkie mode, in color with light/black and white in the dark, 1080p is super clear, plays music for baby, and most IMPORTANTLY the camera does a 360 motion. You can control it with the screen. Up, down, and all the way around. Super cool function.
Nice little baby monitor!
Like that it is secure and only viewable on the device that comes with it so cyber hackers can't use it to see in the home. It comes with everything you need. I like that is has a mount for the crib or wall. Very nice quality device. I highly recommend!
Works Great so Far
I wanted to try this monitor because I had a wifi monitor from another company that I couldn't stand. I love that this monitor is not reliant on a wifi signal, and I don't have to use my phone to see it. The screen is nice and large and the signal range is fantastic! The only things I wish were a bit different is the clarity of the video (it does seem a little grainy depending on the lighting conditions), and the noise indicator. When the screen goes to sleep, i wish there was a brighter sound indicator so I can easily notice when my little one is up without having to have the screen on at all times. They're really minor so it's not too big of a deal, and I definitely prefer this monitor to my previous one.
Works wonderfully
Best part of this is the set up don't need a app, nor wi-fi. Crisp picture and so many different options of playback, etc. A quality item for baby security.
Super detailed feedback!
The photos are using each of the zoom settings at night so you can see the amount of detail! I got this to use with our baby but shes not here yet so I tested with my four year old. First off the monitor is huge and VERY CLEAR. Its got a ton of settings from alarms to lullabies to settings for how sensitive the timer on the sound is. Your monitor will turn off after so many minutes of no sound so thats also an awesome feature. I still cant get over how clear the picture is with night vision. The sound volume can get pretty loud which in my option is better than the Motorola monitors that dont get very loud. The range on this thing is also impressive. I was able to check on horses in the barn a few yards from the house and I never lost signal. This is a great baby monitor YALL!