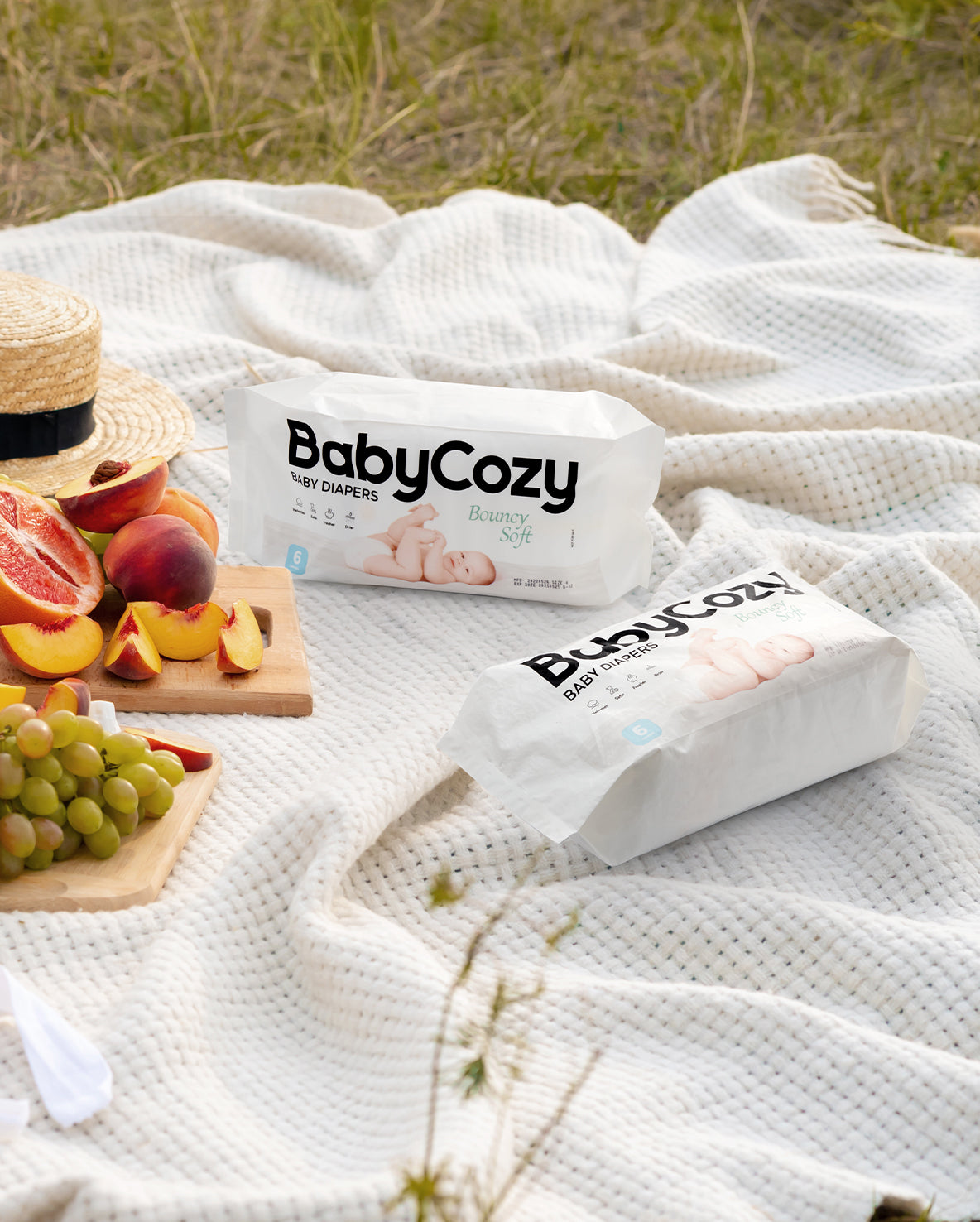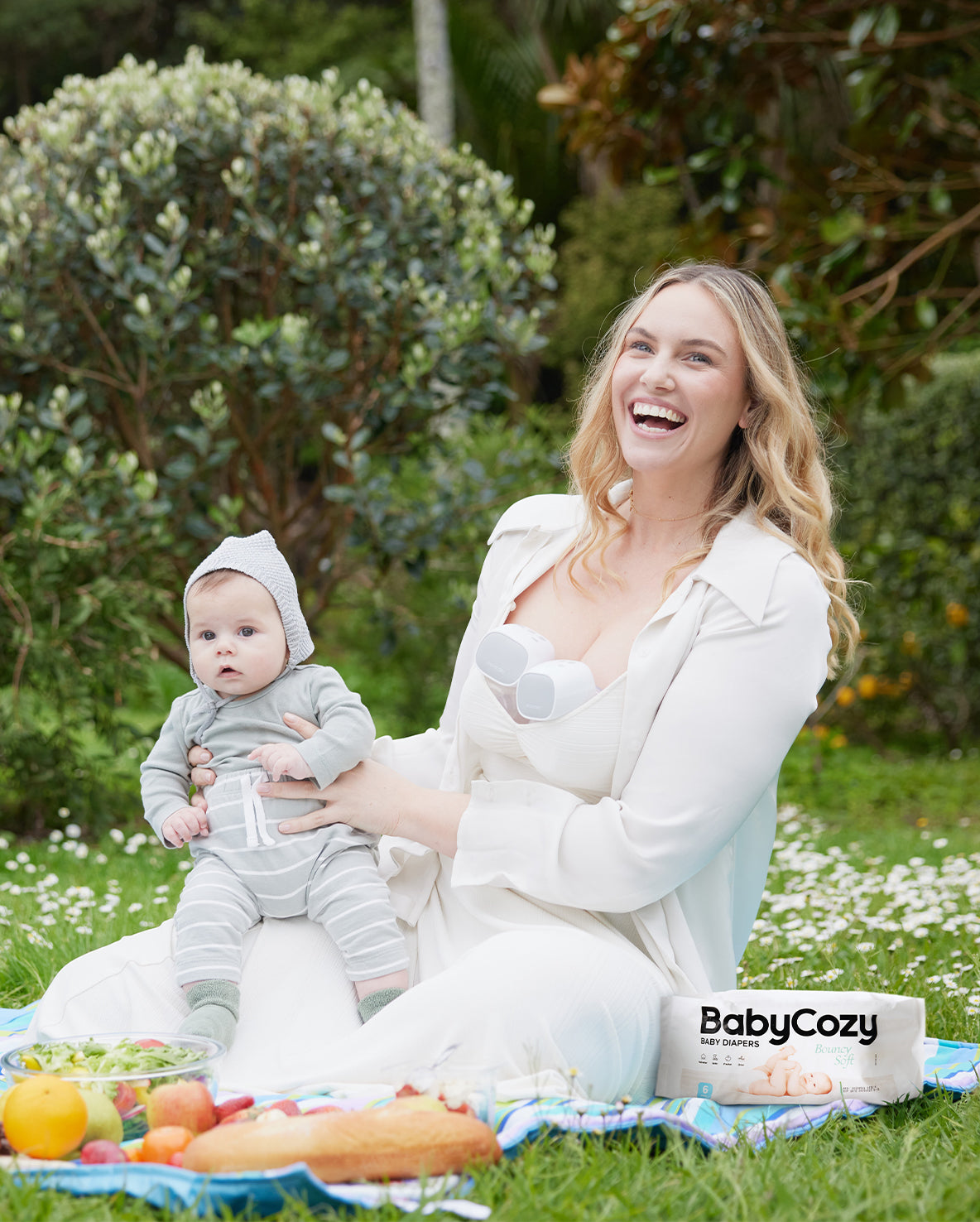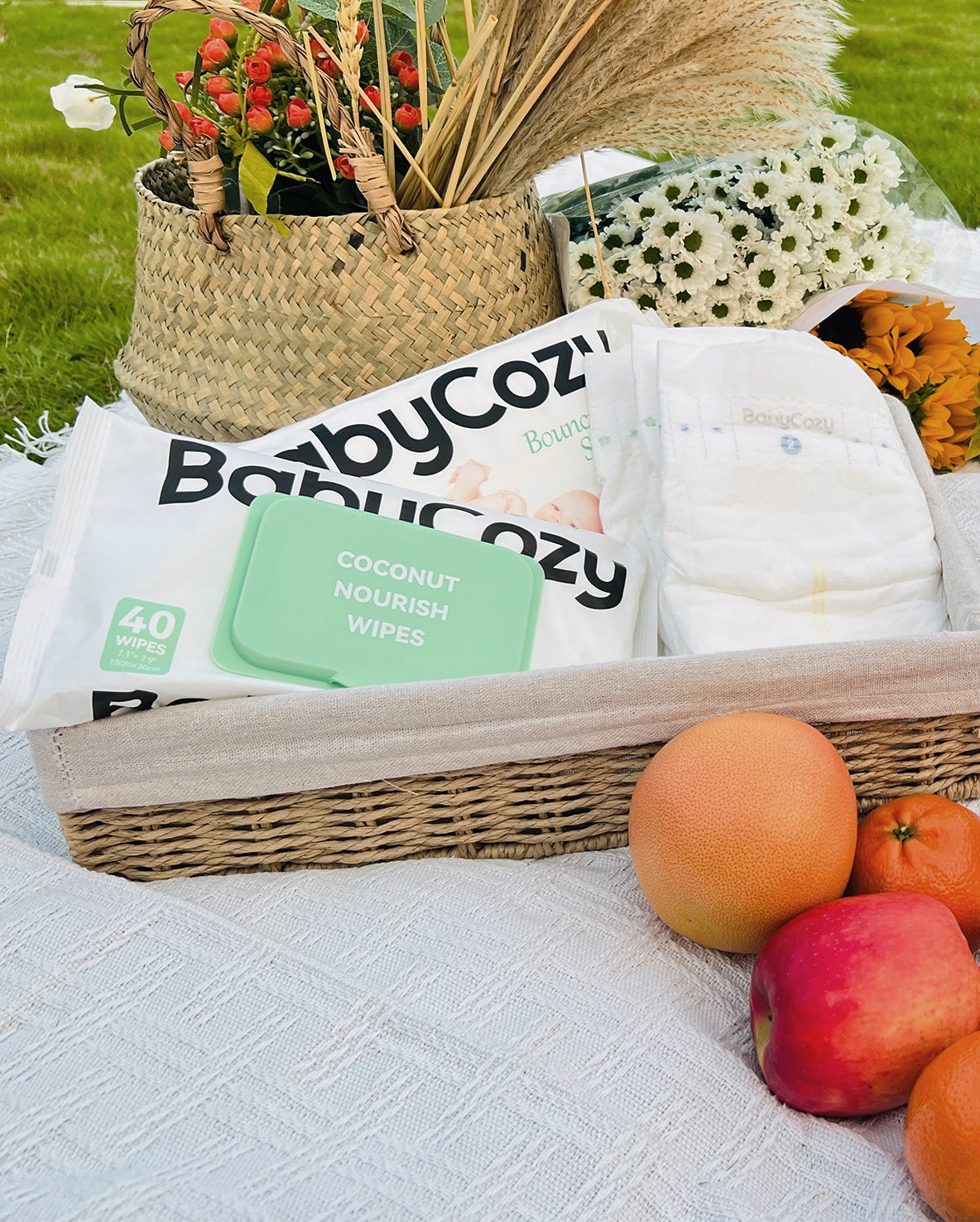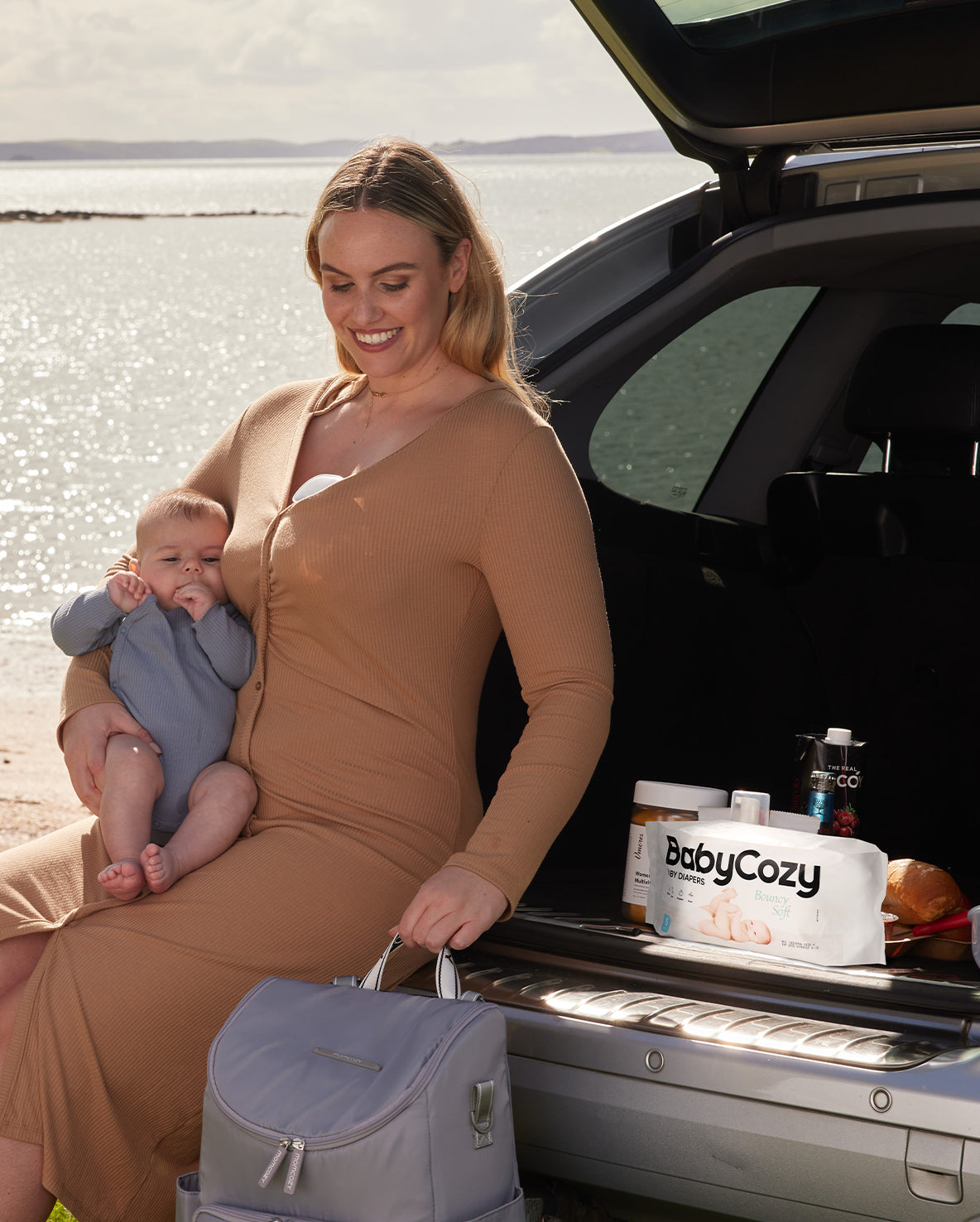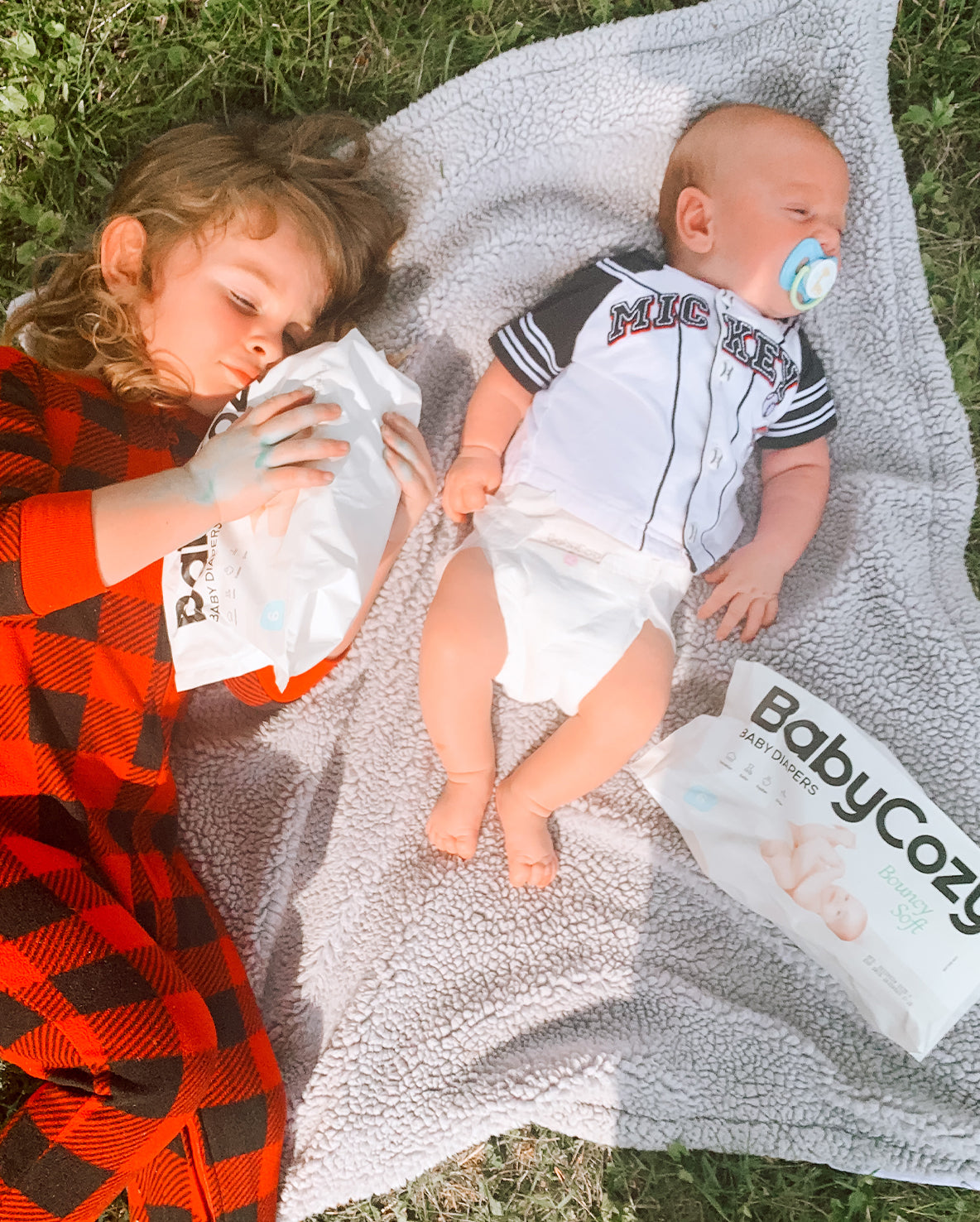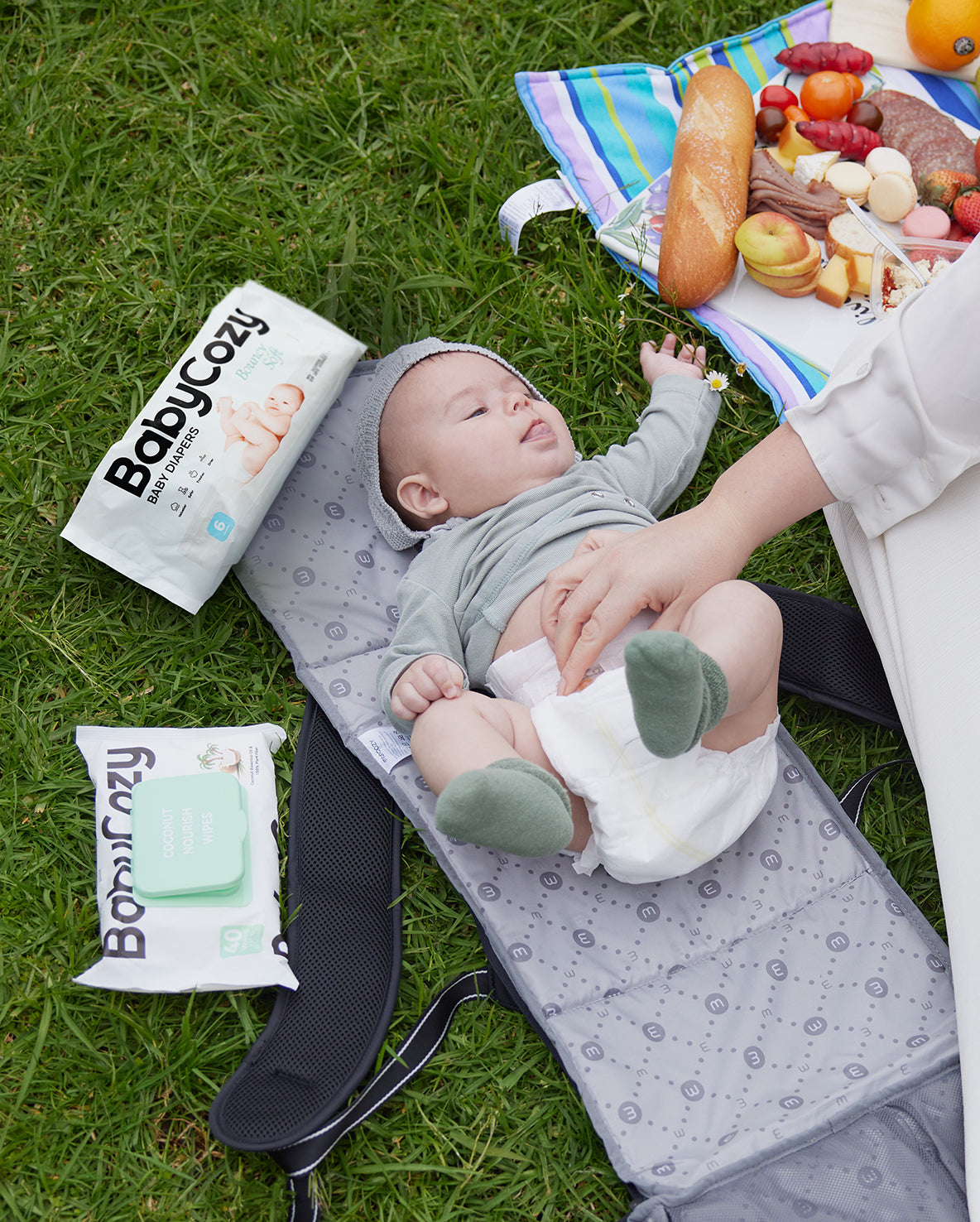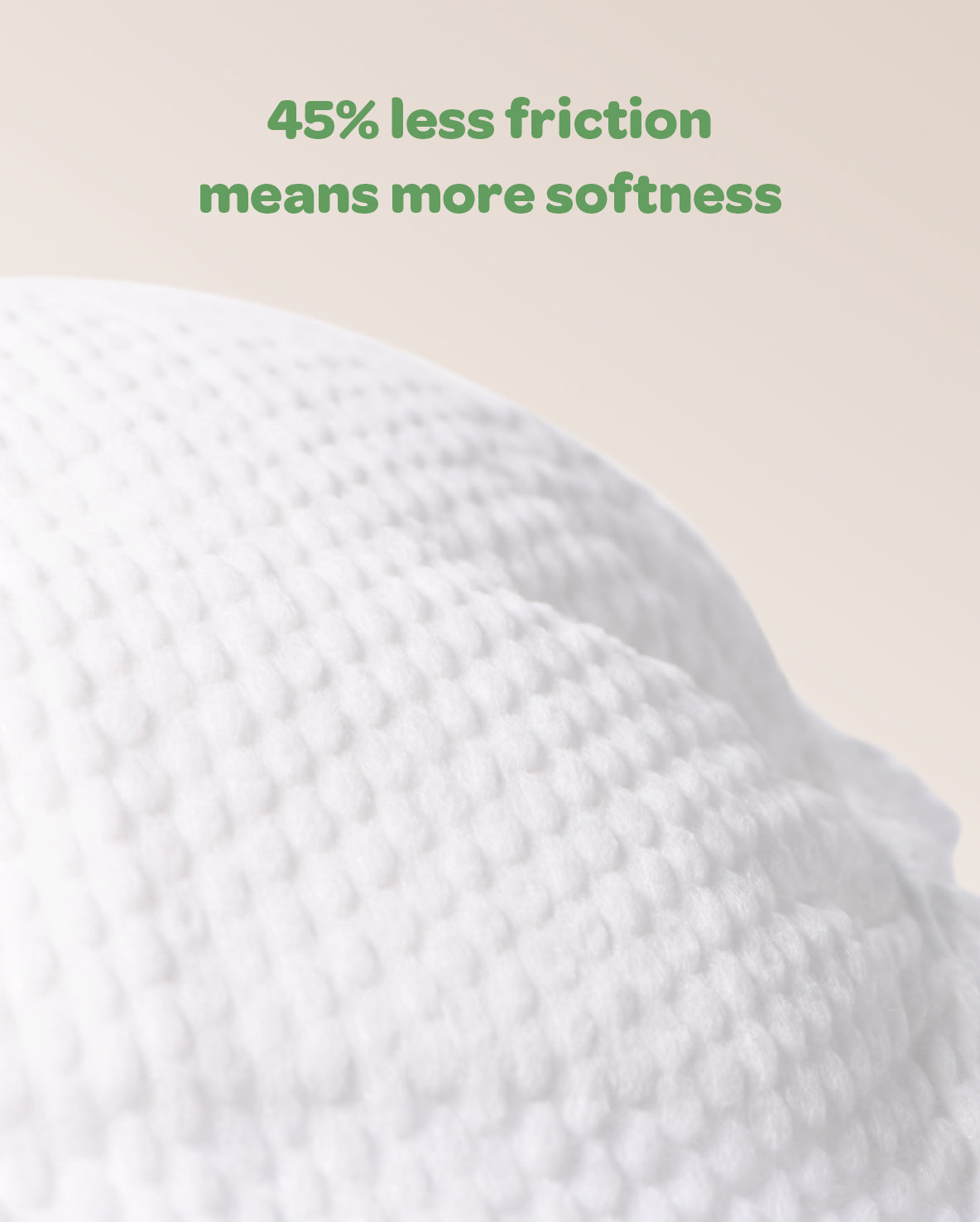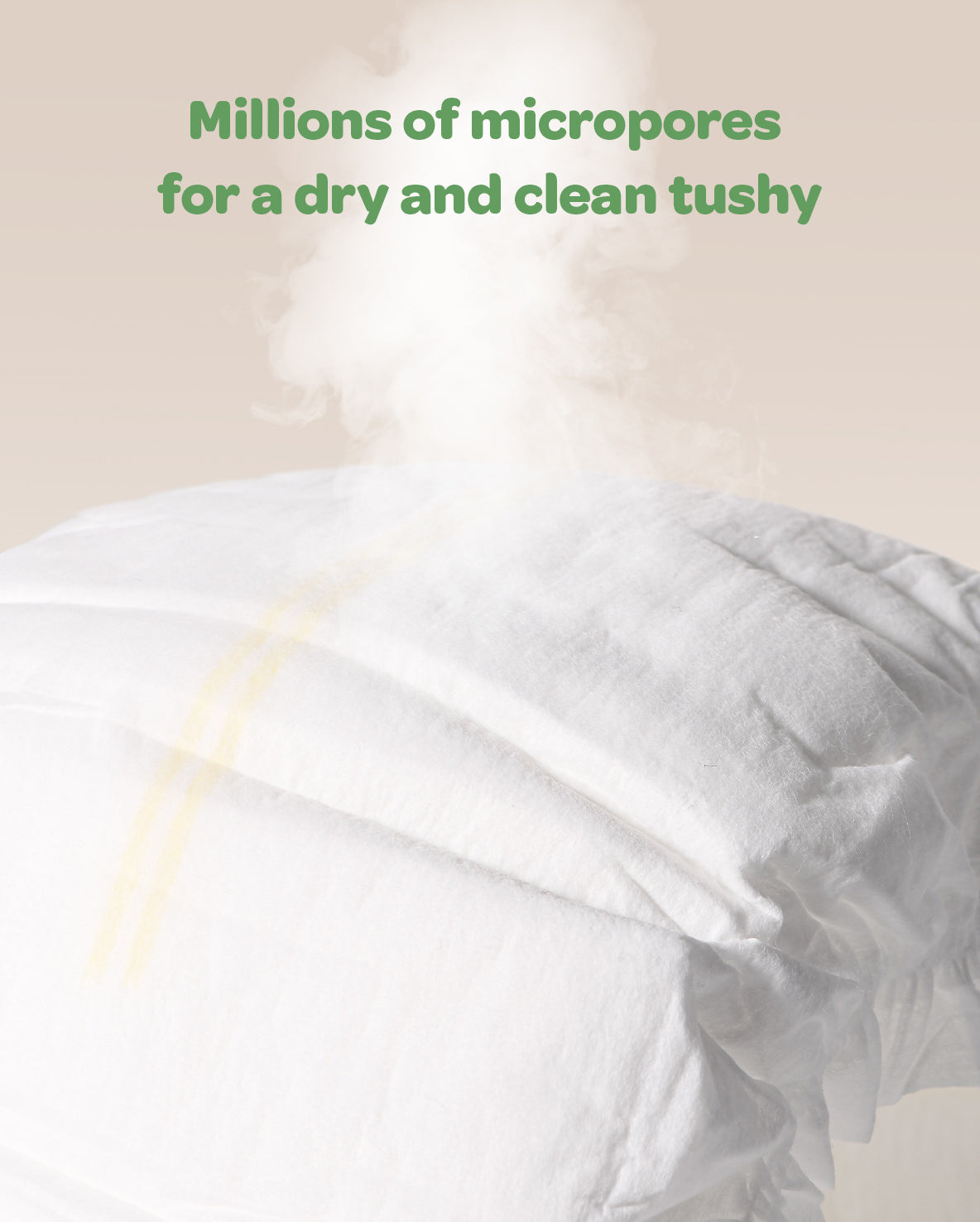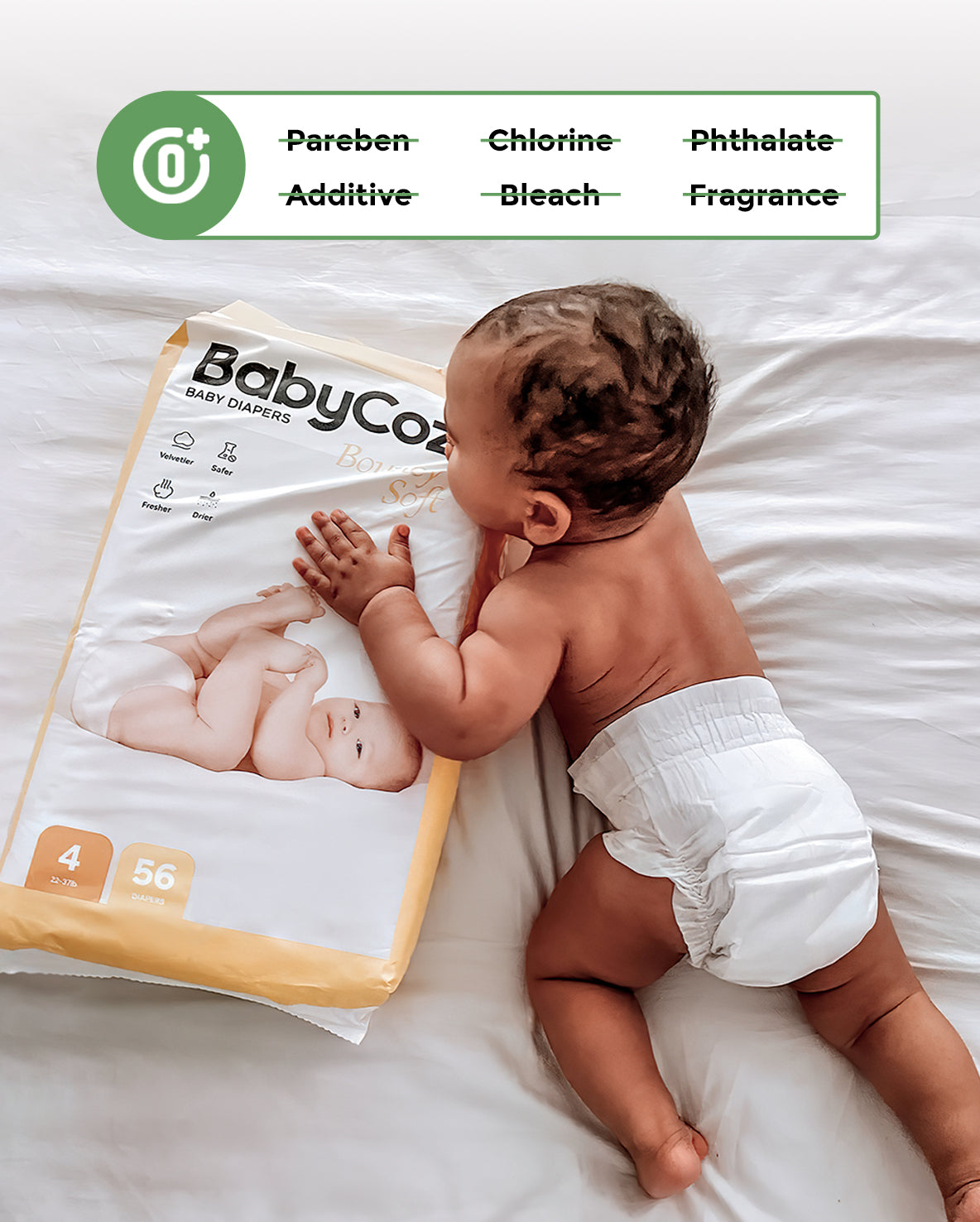 Travel Packs - Diapers and Coconut Nourish Wipes (12 diapers, 40 wipes) or Diapers Only (12 count) Diaper Sample
---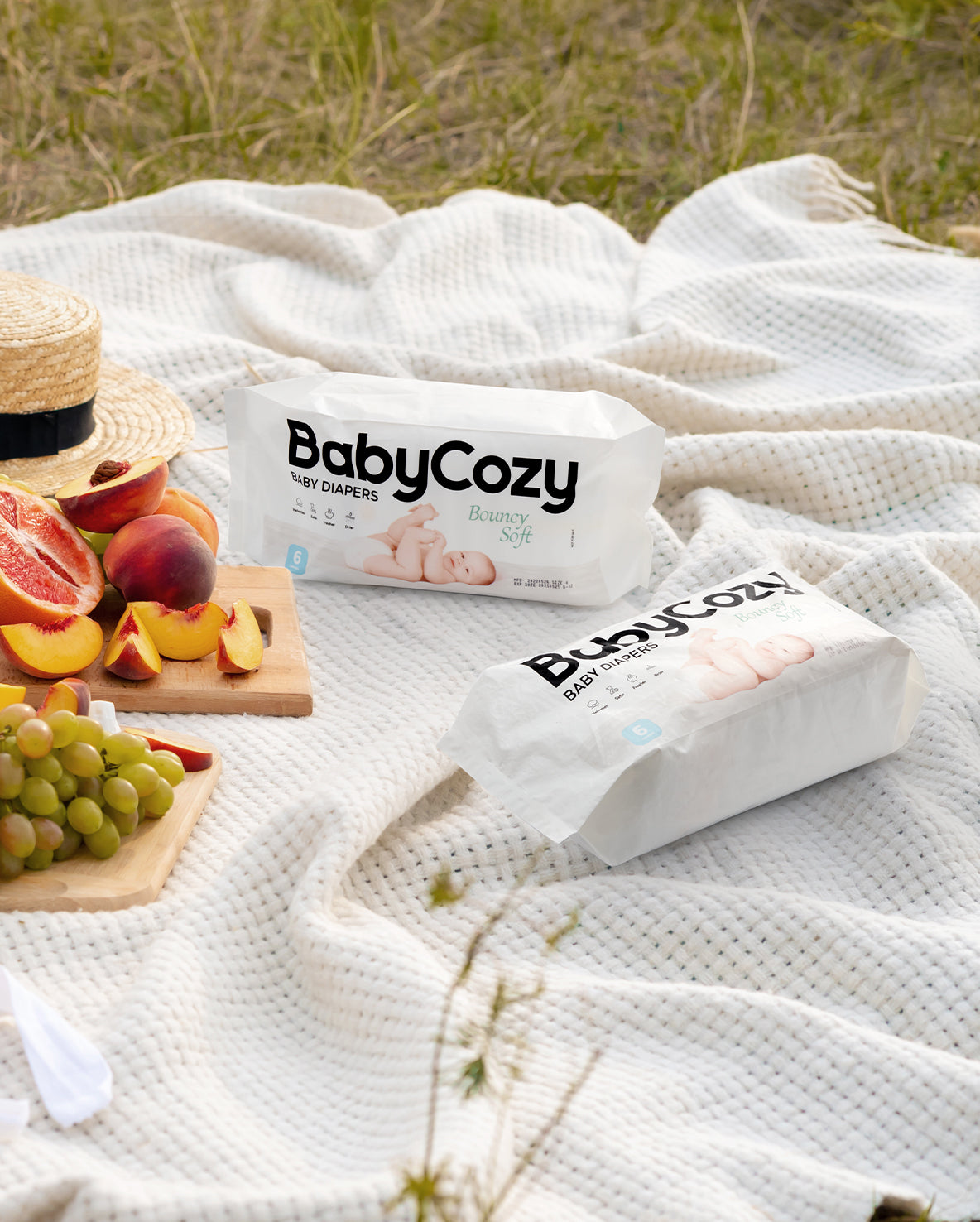 A whole new level of softness
Skin is the first line of defence for babies who are still developing their immune system. A healthy skin barrier provides strong resistance to external irritants. BabyCozy Bouncy Soft diapers are designed to protect their fist line of defence by giving it ultra softness and extra care.
Well-chosen apparel grade materials and advanced making technique for superior softness. Trust us, newborns are gonna love it.
Size1: Recommended for babies 8-14lb/3.6-6.4kg
Size2: Recommended for babies 12-18lb/5.4-8.2kg
Size3: Recommended for babies 16-28lb/7.3-12.7kg
Size4: Recommended for babies 22-37lb/10-16.8kg
Safest: 0 additives, 0 chemicals

Softest: 0.8D fabric x 10 microns fiber

Freshest: millions of micropores

Bounciest: embossed cocoon pattern for less friction

Firmest: 3X-grip sandwiched magic tape

Driest: longer size, wider waistband/side liner
Japanese SAP, 10s fast-dry

0 overflow

0 lump or fault

Chlorine-free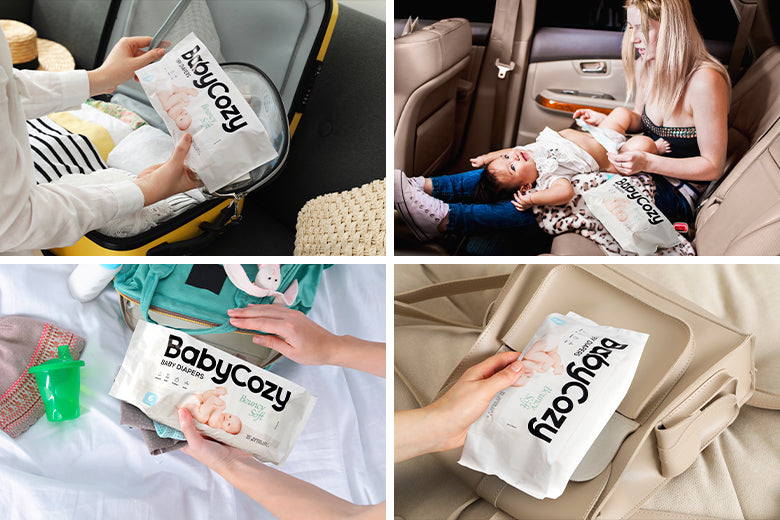 Take 'em out for a fun outing with your baby!
Take our travel pack on fun outings with your little one. With the perfect amount of diapers to cover as long as a day's need and the easy pop-up lid of the wipe, you can easily change the diaper or simply tackle the messiness when you need to.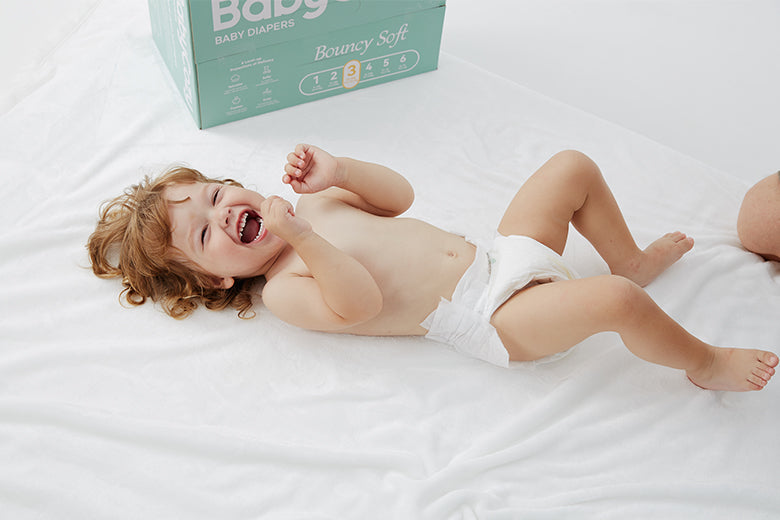 SOFTEST DIAPERS
Save baby's bum from diaper rash
It's commonly known that two of the top reasons for rash and irritation are CHAFING and HUMIDITY. Our diapers are crafted with luxuriously soft fabric and millions of micropores to reduce chafing and humidity as best as possible.

IT'S ULTRA-SOFT. 1x softness: softest 10 microns cottony top sheet2x softness: finest 0.8D microfiber velvety back sheet
IT'S HIGHLY BREATHABLE. Millions of micropores lining the inner film efficiently wick moisture away. Humidity has no where to hide!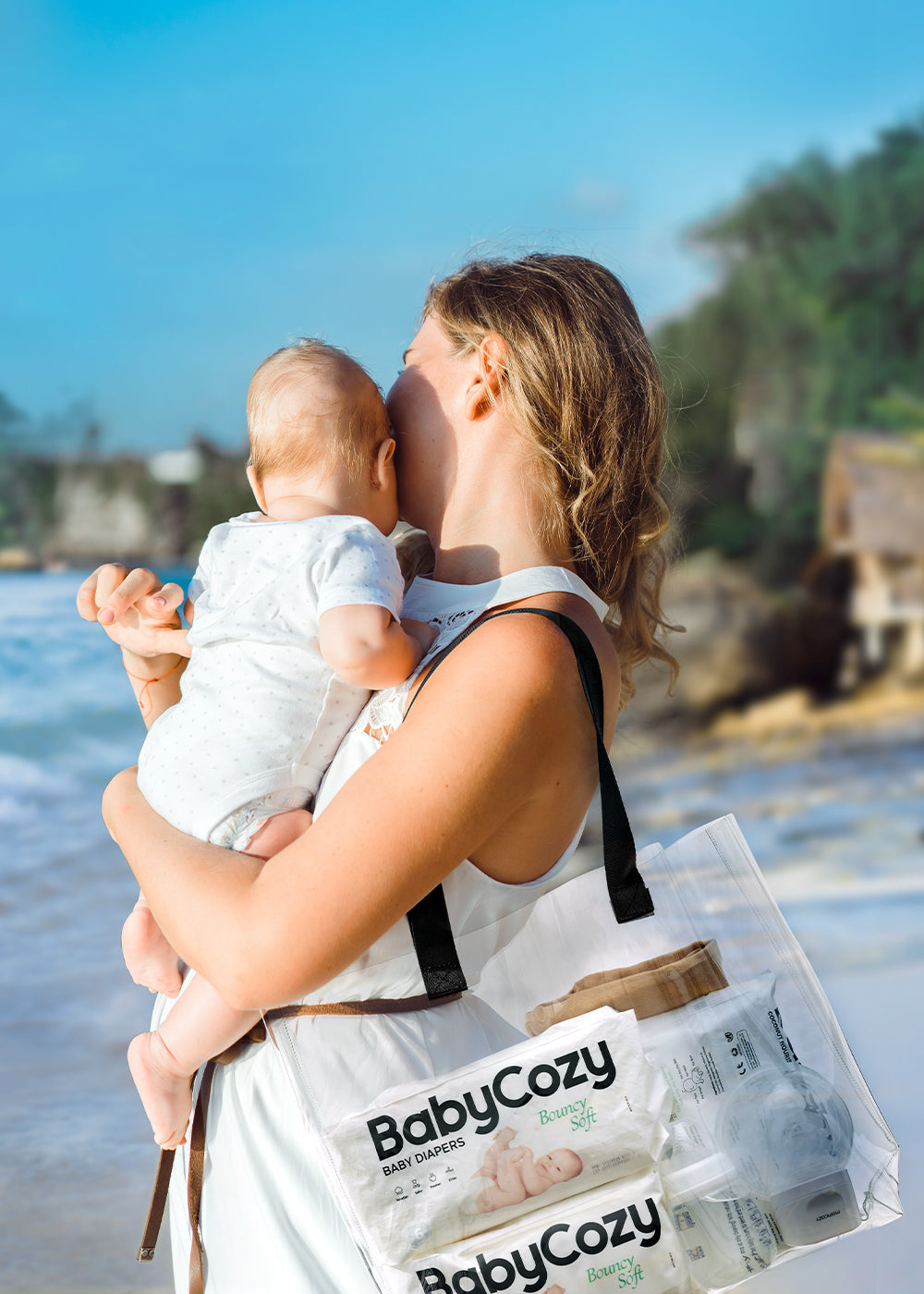 Let baby care be a breeze
At home or in the out door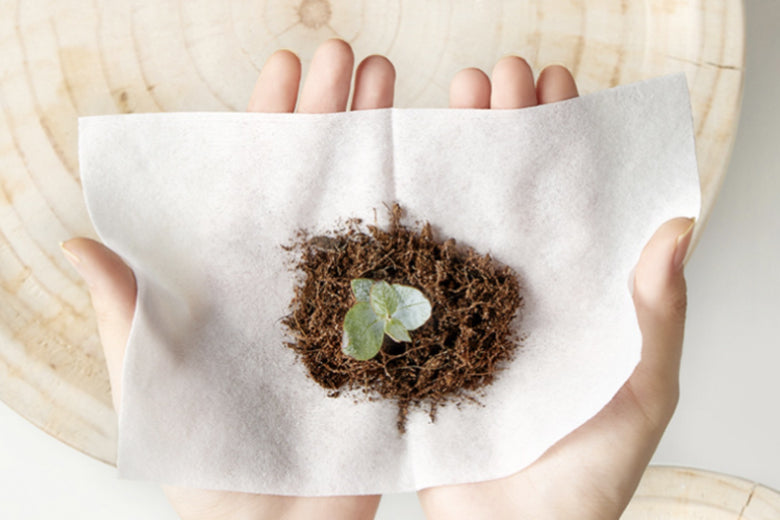 COCONUT NOURISH WIPES
4 in 1 natural plant extracts keep baby's skin healthy.
Coconut Oil Rich in natural fats to build up a barrier between baby's skin and irritants. Diaper rash, beware!
Chamomile Extract Nourishes and soothes baby's sensitive skin.
Witch Hazel Extract Rich in tannins to calm redness and irritation.
Vitamin E Softens dry, flaky skin and protects cells from damage.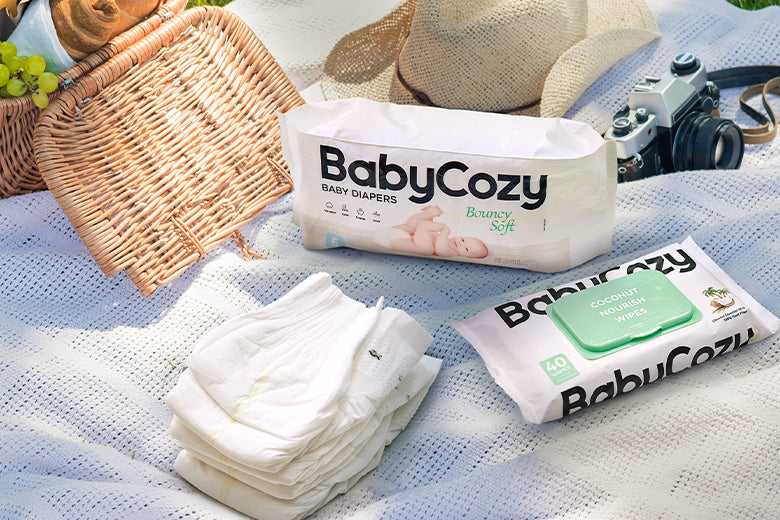 The softest diapers & most nourishing wipes
Crafted with thoughtful details to fit on your baby's tushy. Wide elastic waistband enables your baby to move freely.
Broader 3D side liners provide 2x leak protection.
Sandwiched bonding tape guarantees 3x more secure.
Good for your baby, your wallet and Mama Earth. One-handed dispensing means only one wipe at a time.
EcoCosy plant fiber -- 2x thicker and sturdier than regular ones.
100% biodegradable natural fiber -- mild on the environment.
This product is rated 5.0 of 5.0 stars.
It has received 57 reviews.