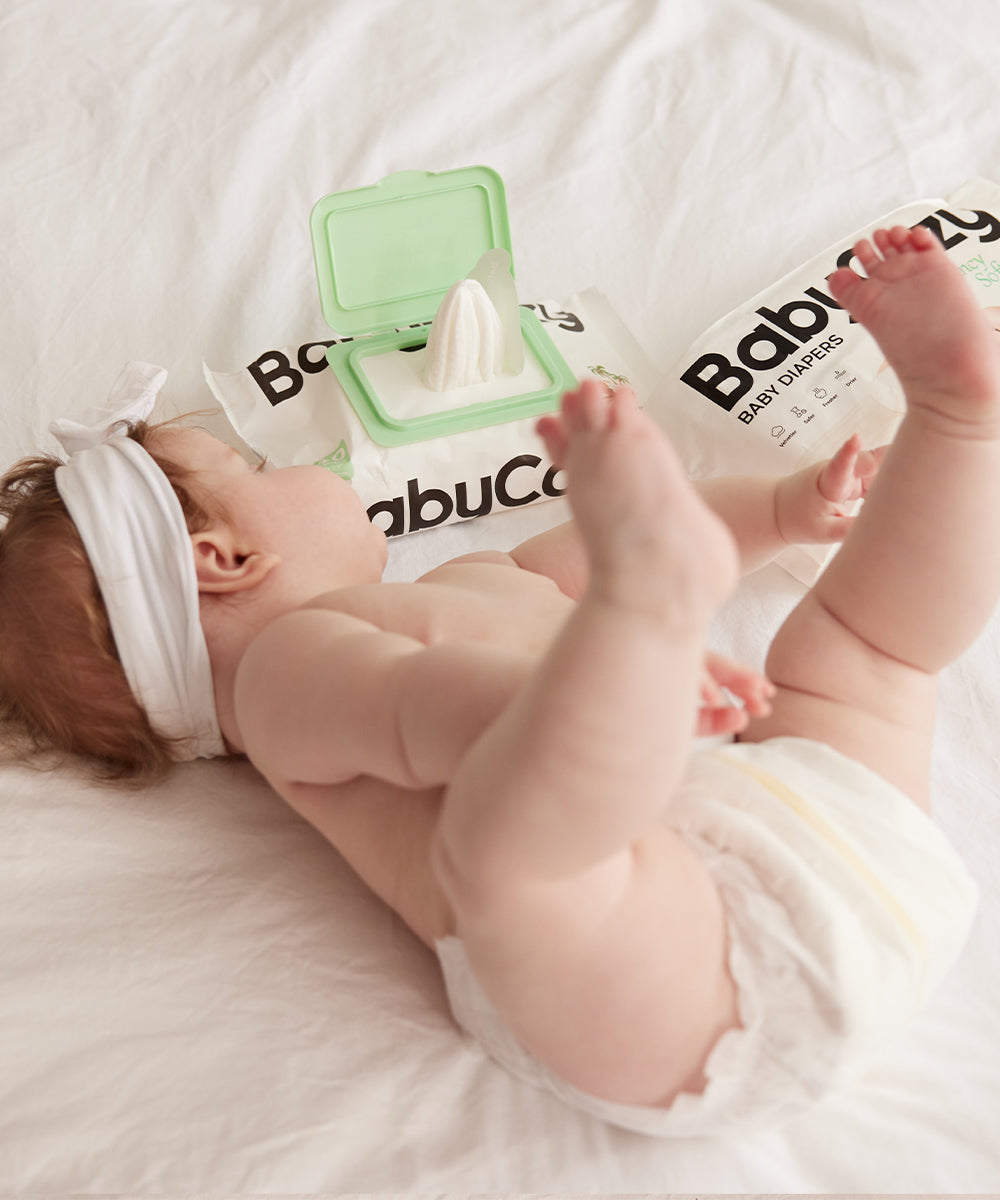 A little bit of help, even for the "pros".
How to use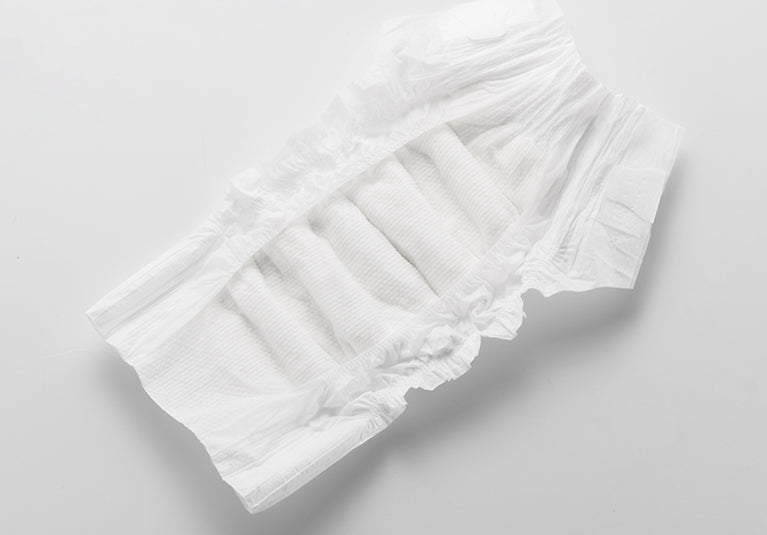 Step 1
Before changing the diaper, wash your hands to prevent bacterial contamination. If your baby didn't poop, just clean the butt with baby wipes before replacing a new diaper. If your baby pooped, clean the butt with warm water and dry it before replacing a diaper.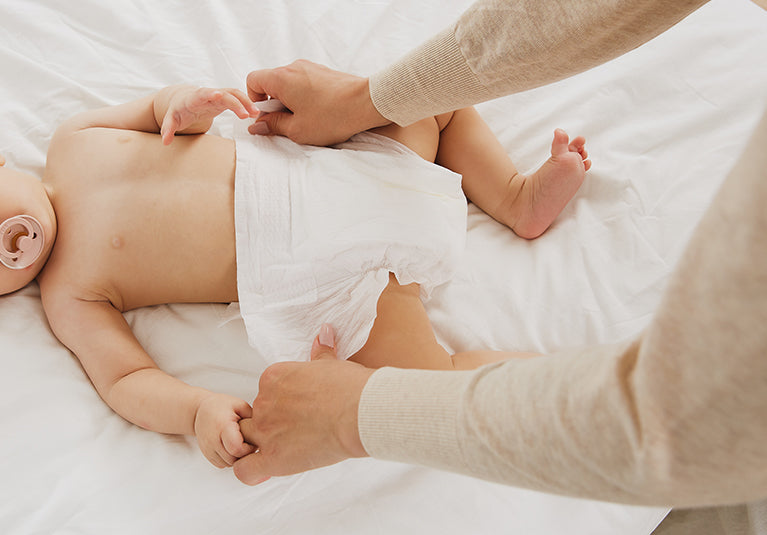 Step 2
Hold both ends of the diaper and slightly stretch the diaper a few times. Then place the side with the magic tape of the diaper under your baby's back.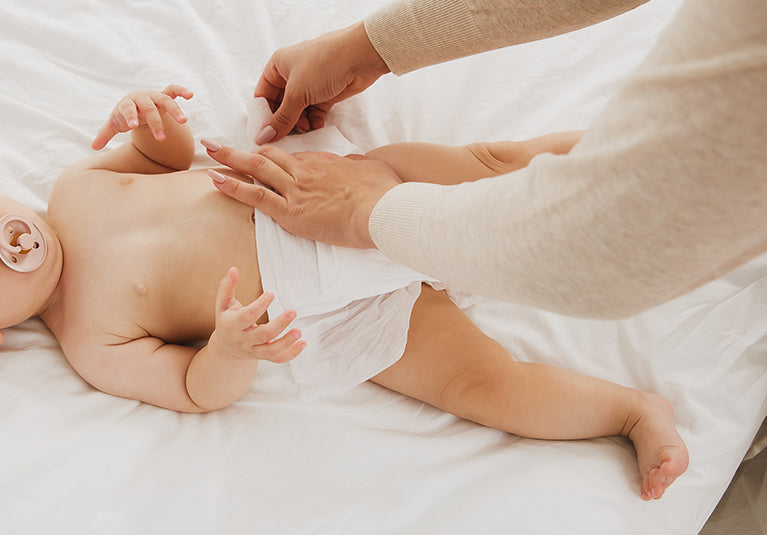 Step 3
Pull up the front of the diaper until it covers your baby's belly. Fix the waist of the diaper and stick both magic tapes onto the front symmetry tape. Make sure you stick the magic tape onto the same pattern of front symmetry tape on both sides, only in which way can you get the exact symmetry.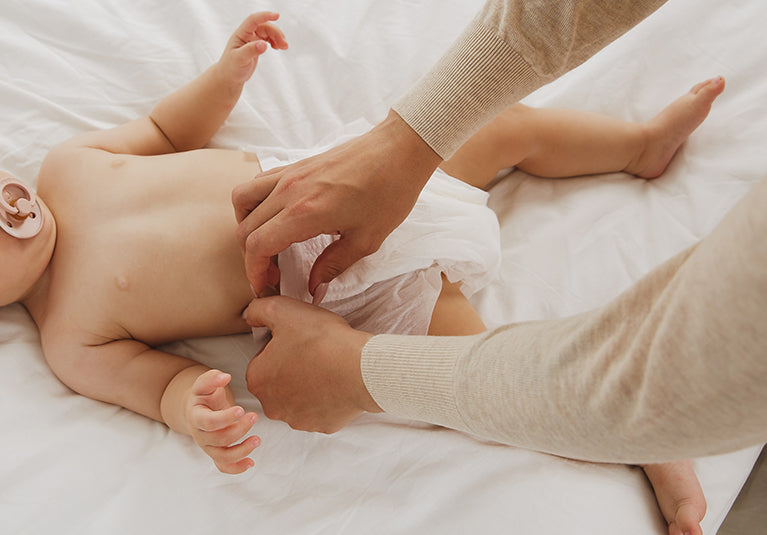 Step 4
Reach your fingers gently into both sides of the side liner and pull them out along your baby's thighs to prevent leakage. Adjust the diaper according to your child's body, and make sure the wearing is comfortable.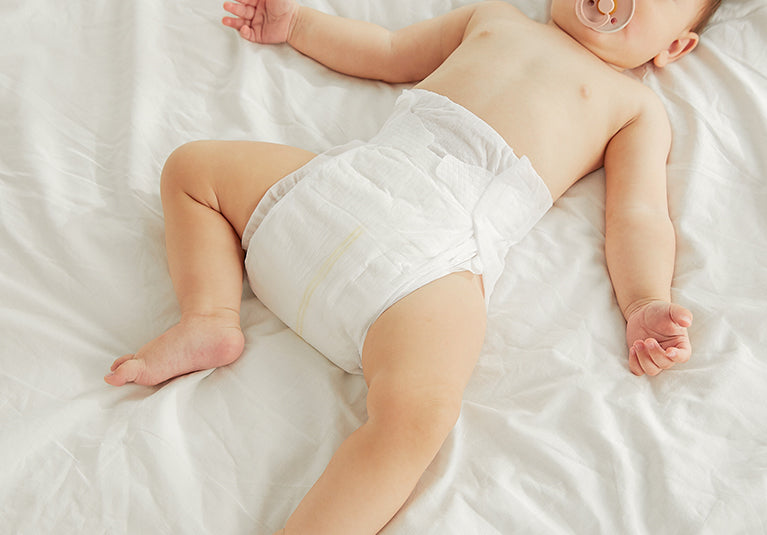 Times of Diaper Change
Change diapers frequently at the beginning of use. Whether the child urinates or not, it should be changed every 2 hours or so. As the child continues to grow, the number of diaper change will gradually decrease, starting from an average of ten times a day, to gradually reducing to six times. If your baby poops on the diaper, it should be changed as soon as possible, and baby's buttocks should be cleaned with warm water and cotton gauze. Be sure to wait until the buttocks are completely dry before changing into a new diaper.