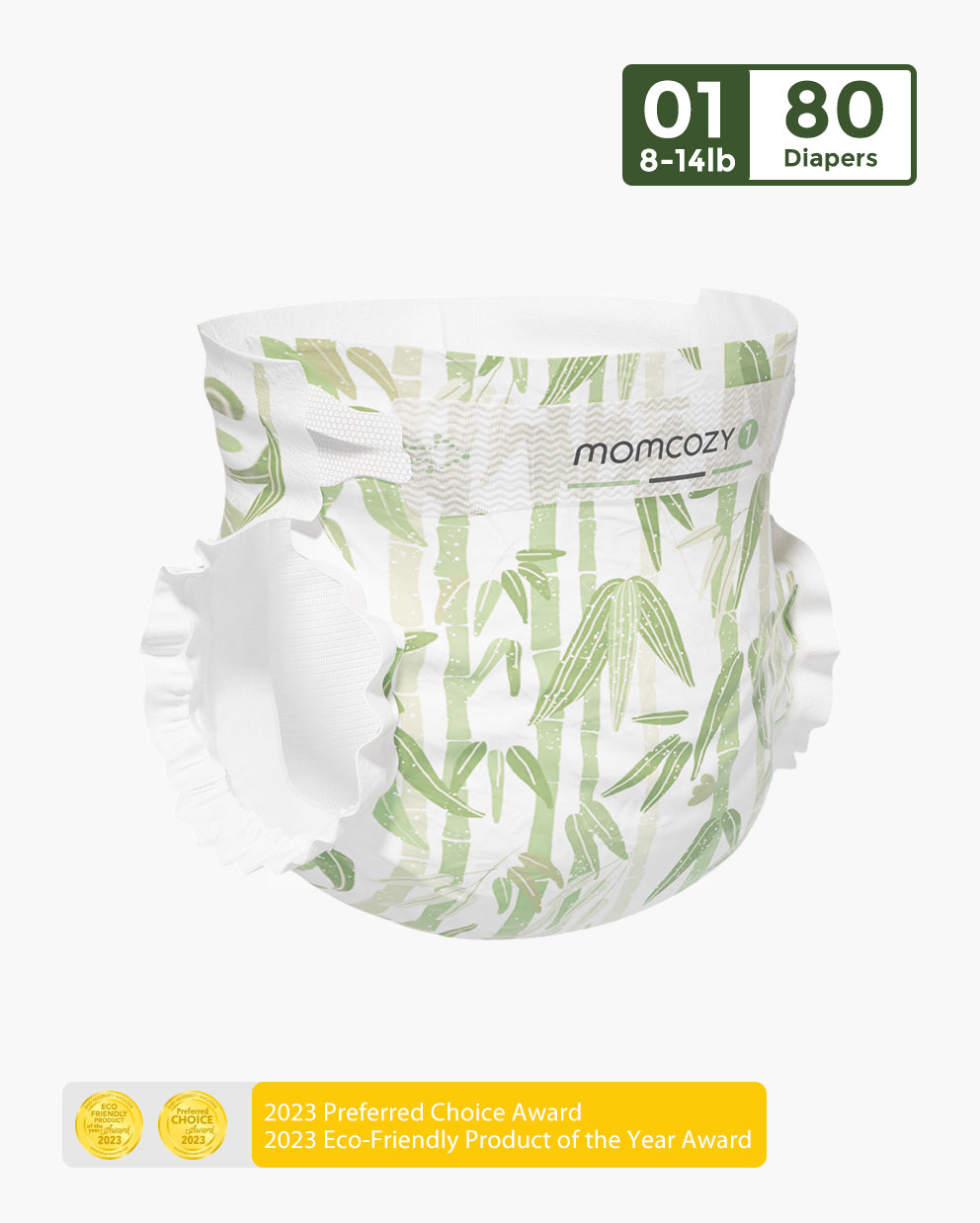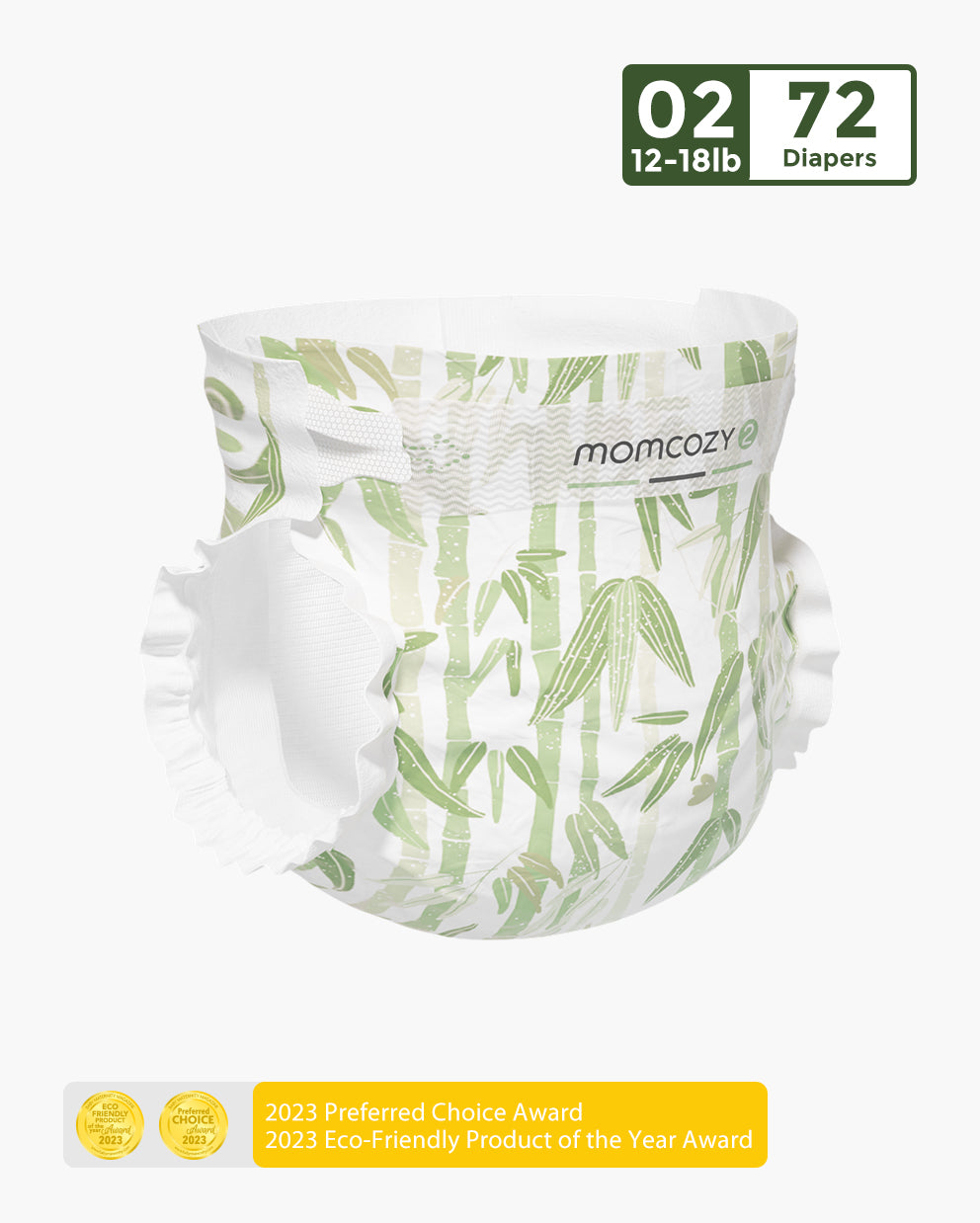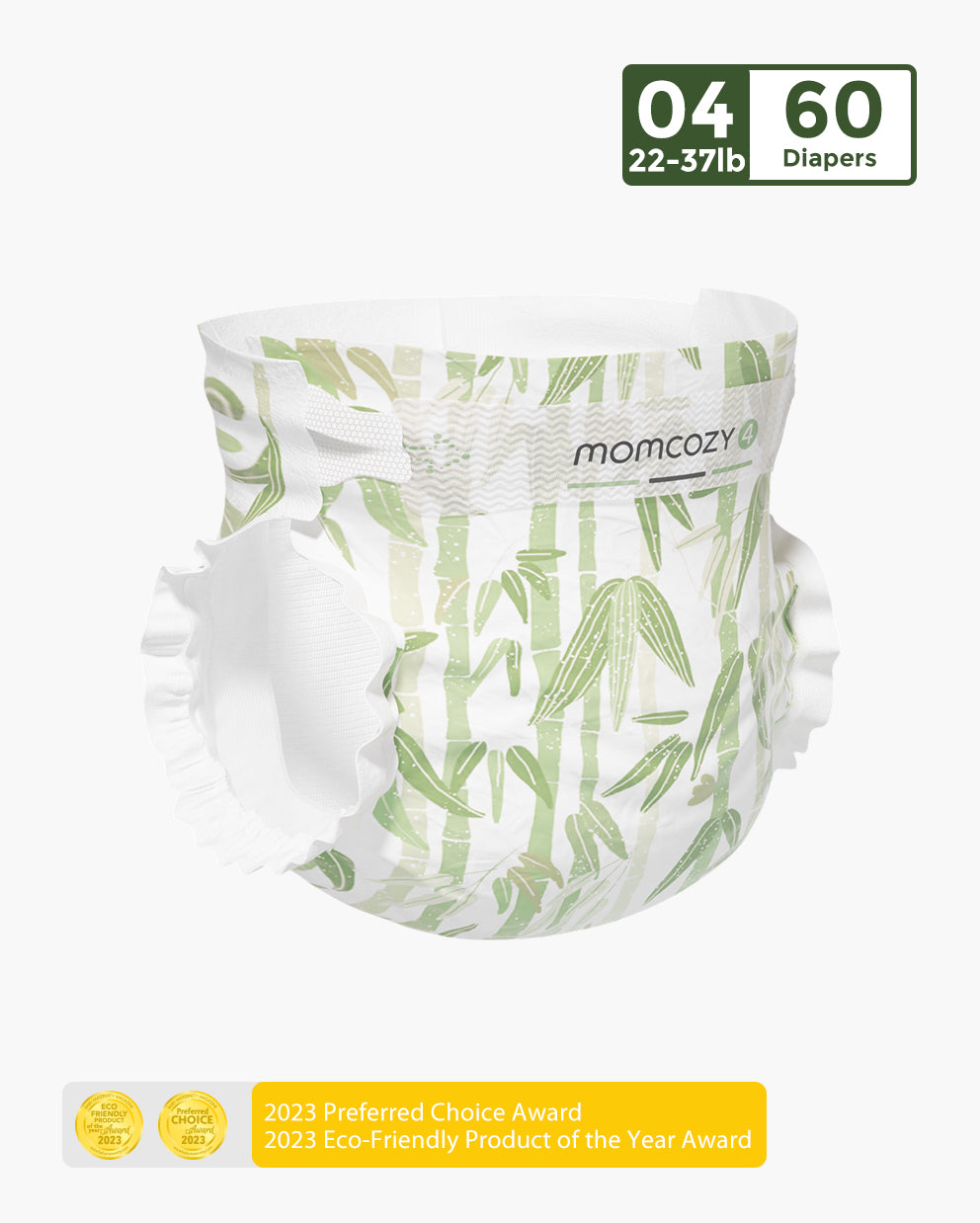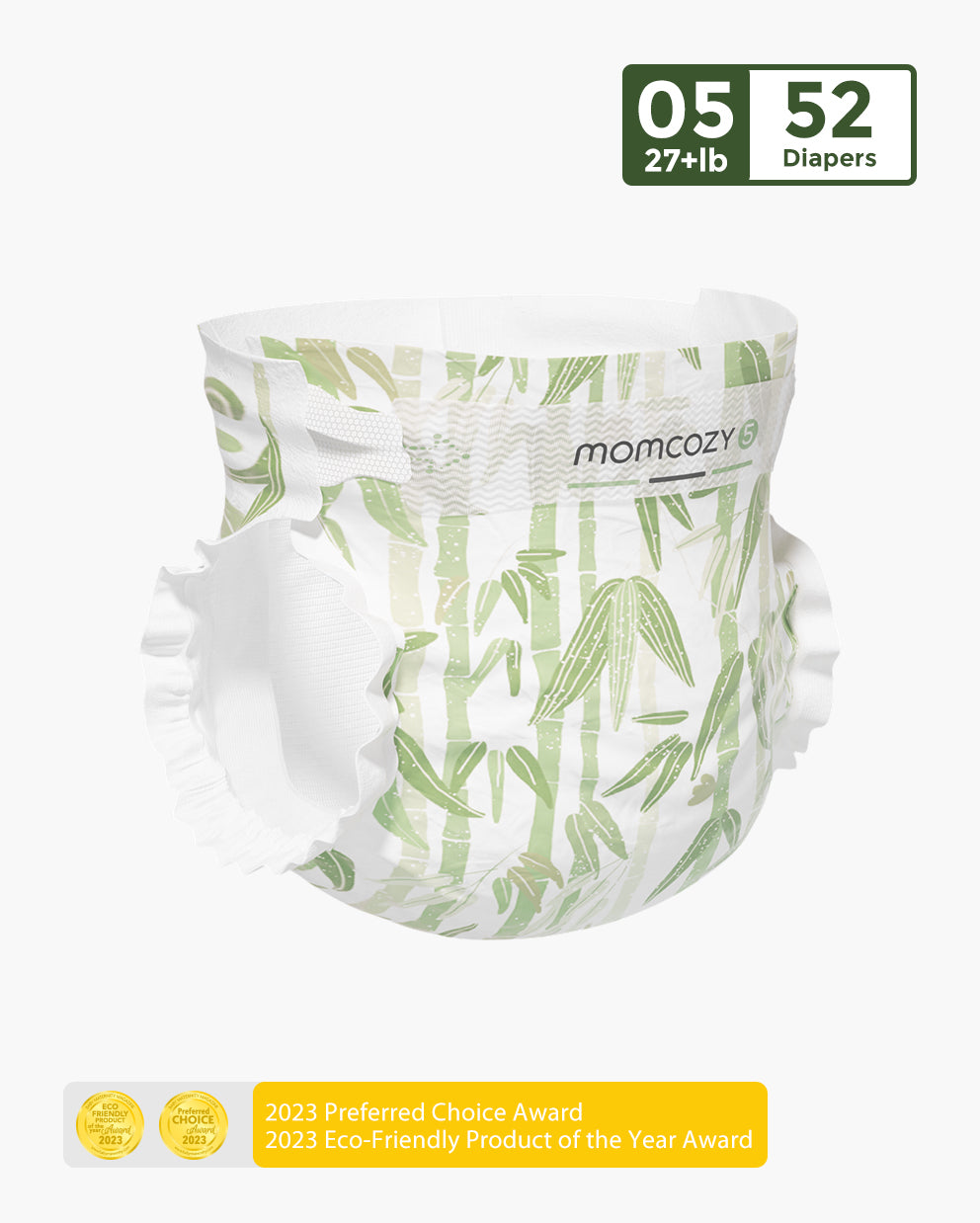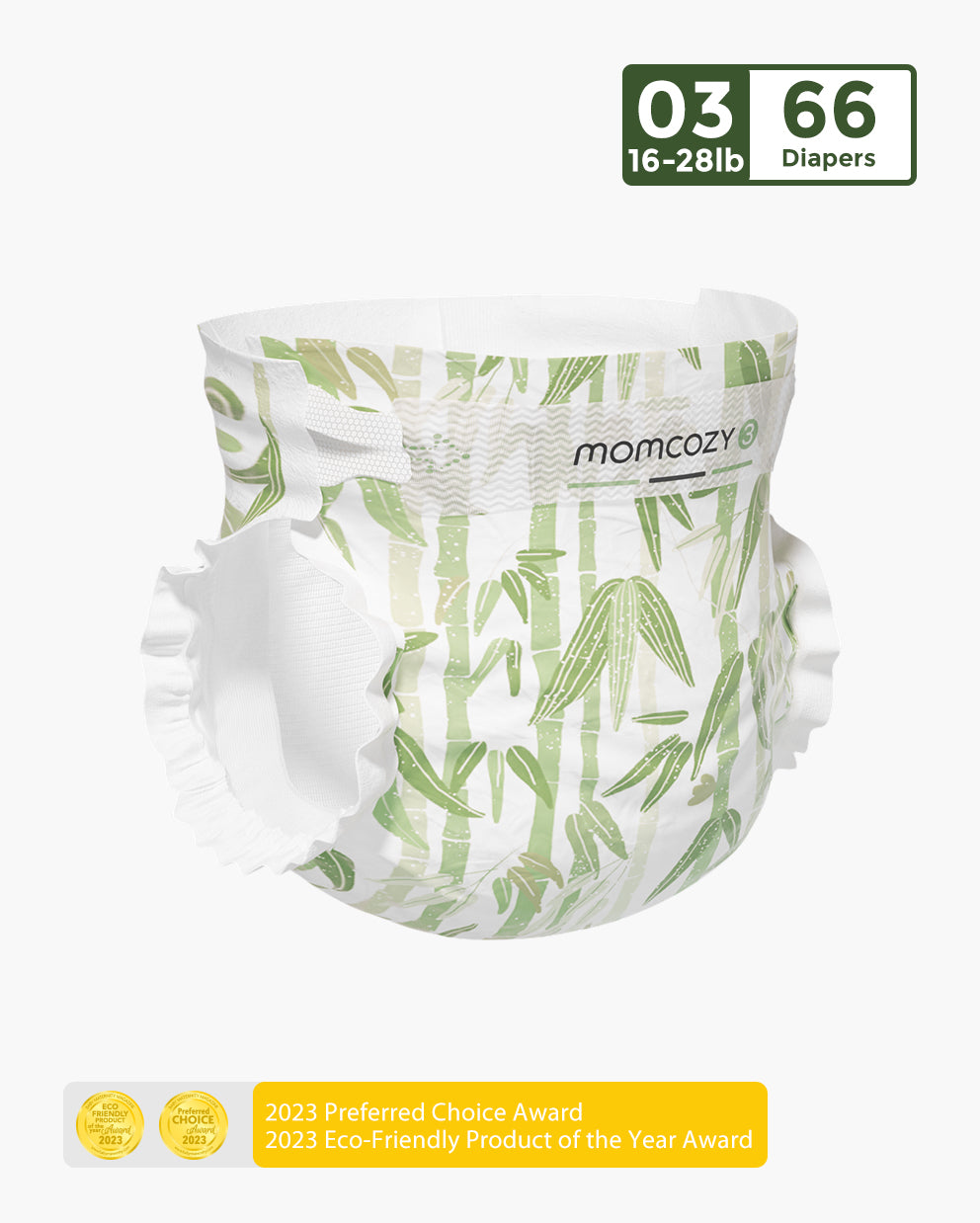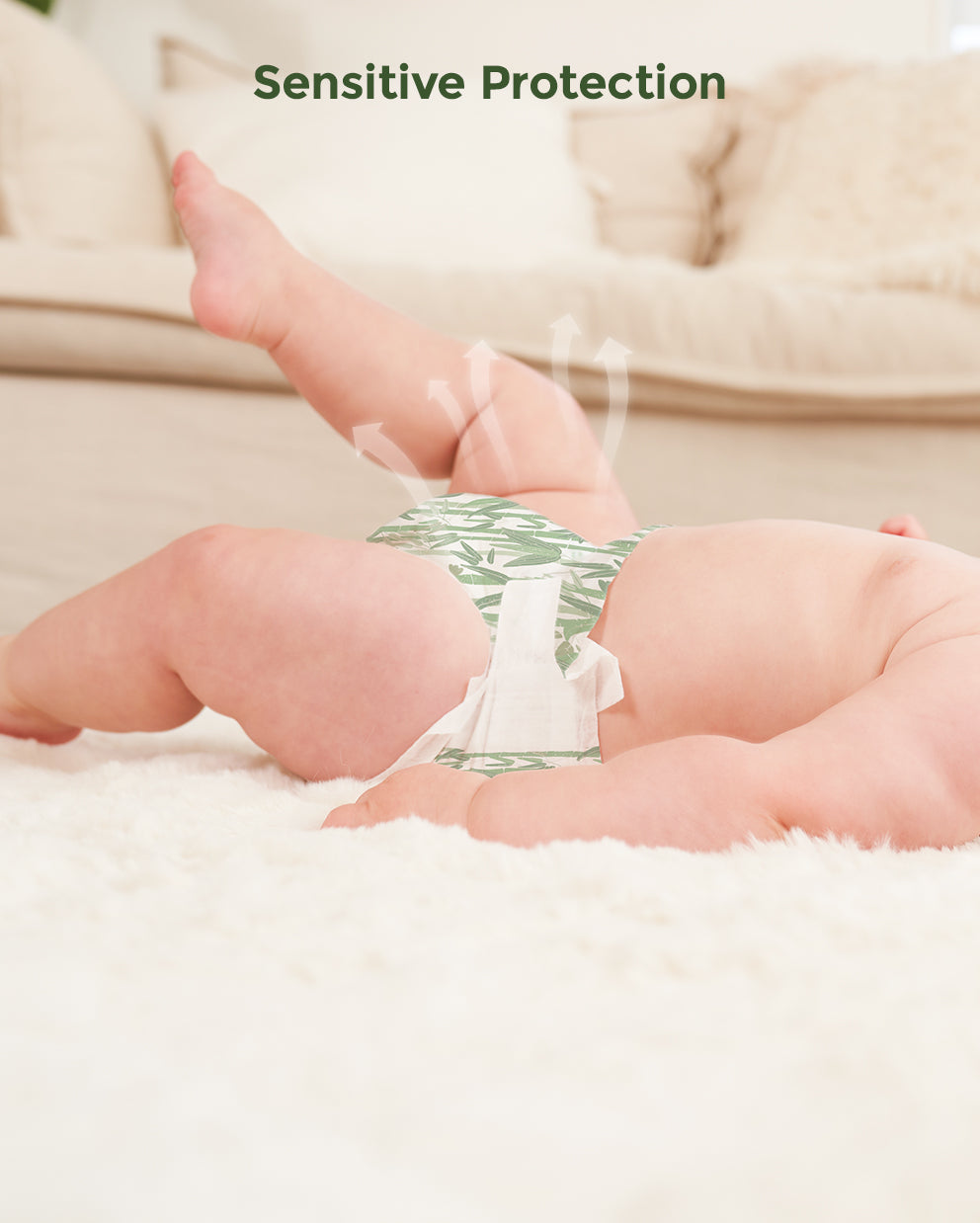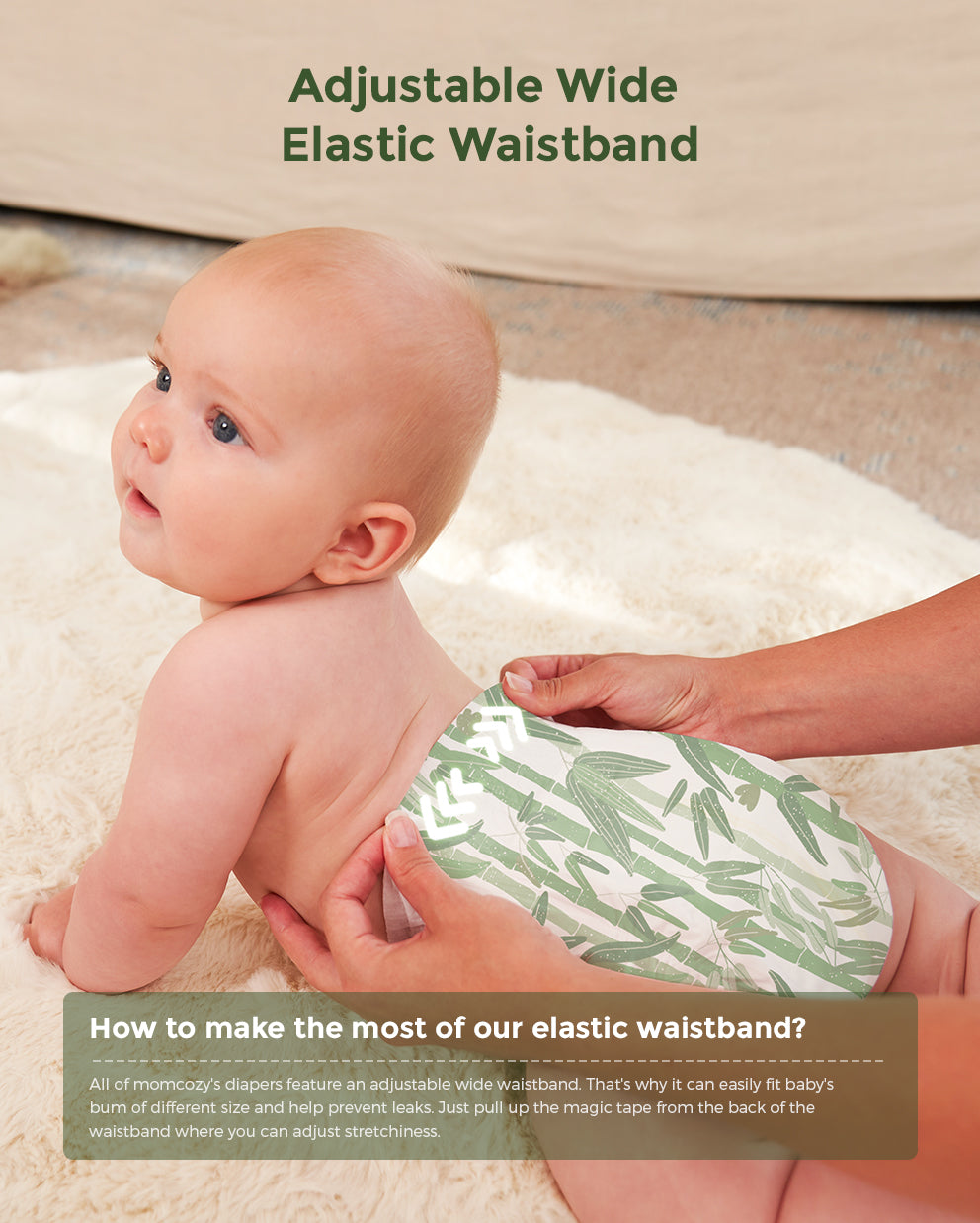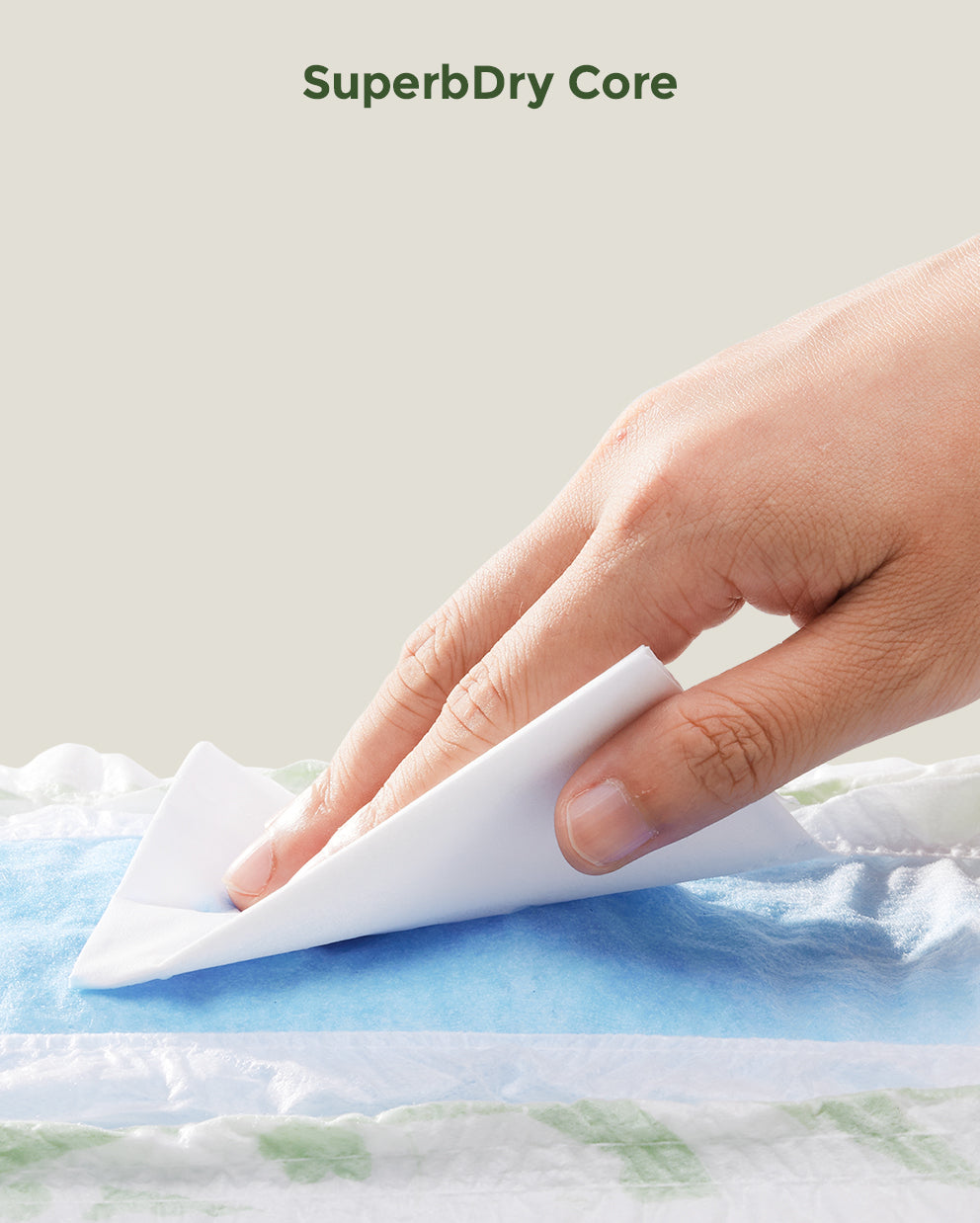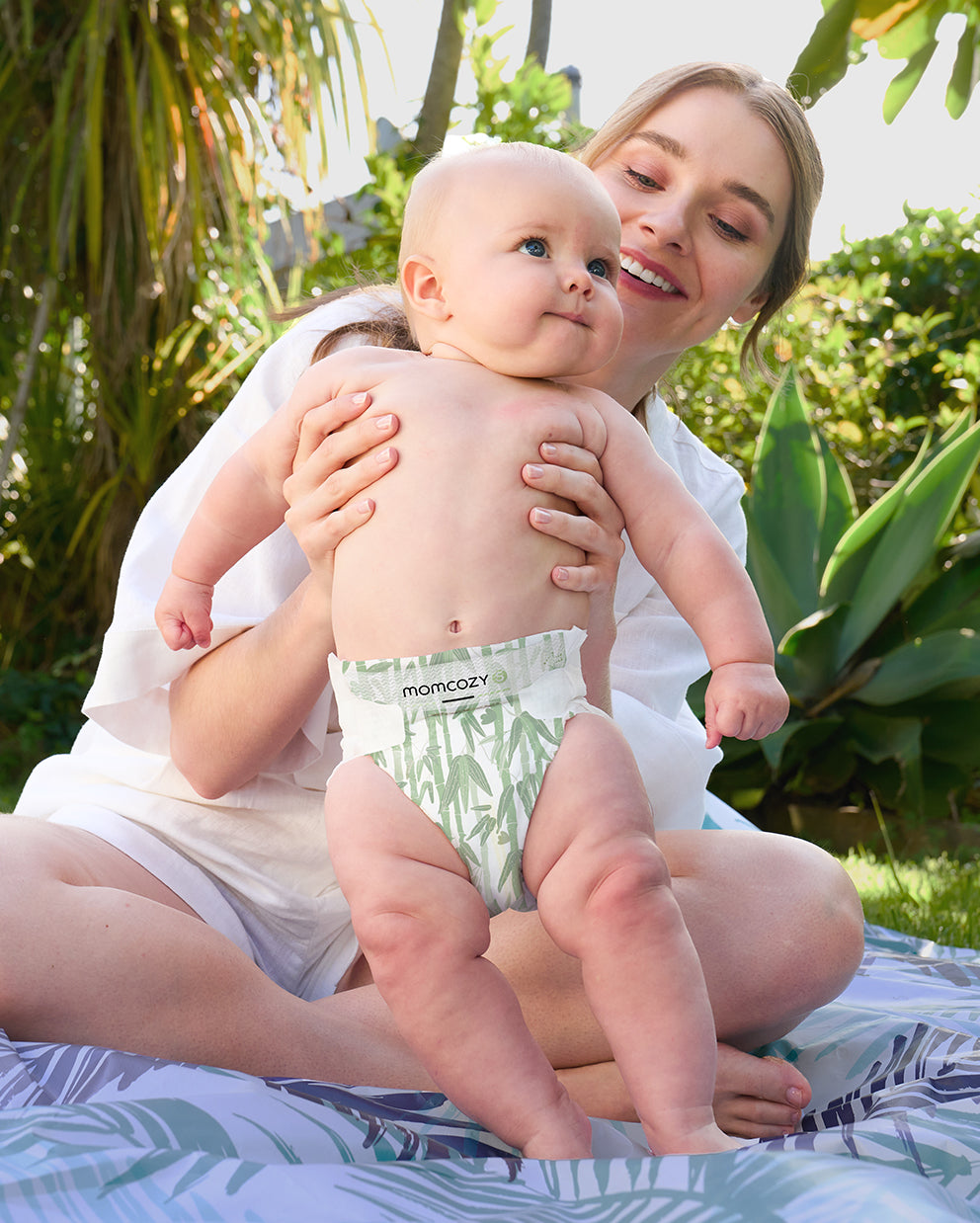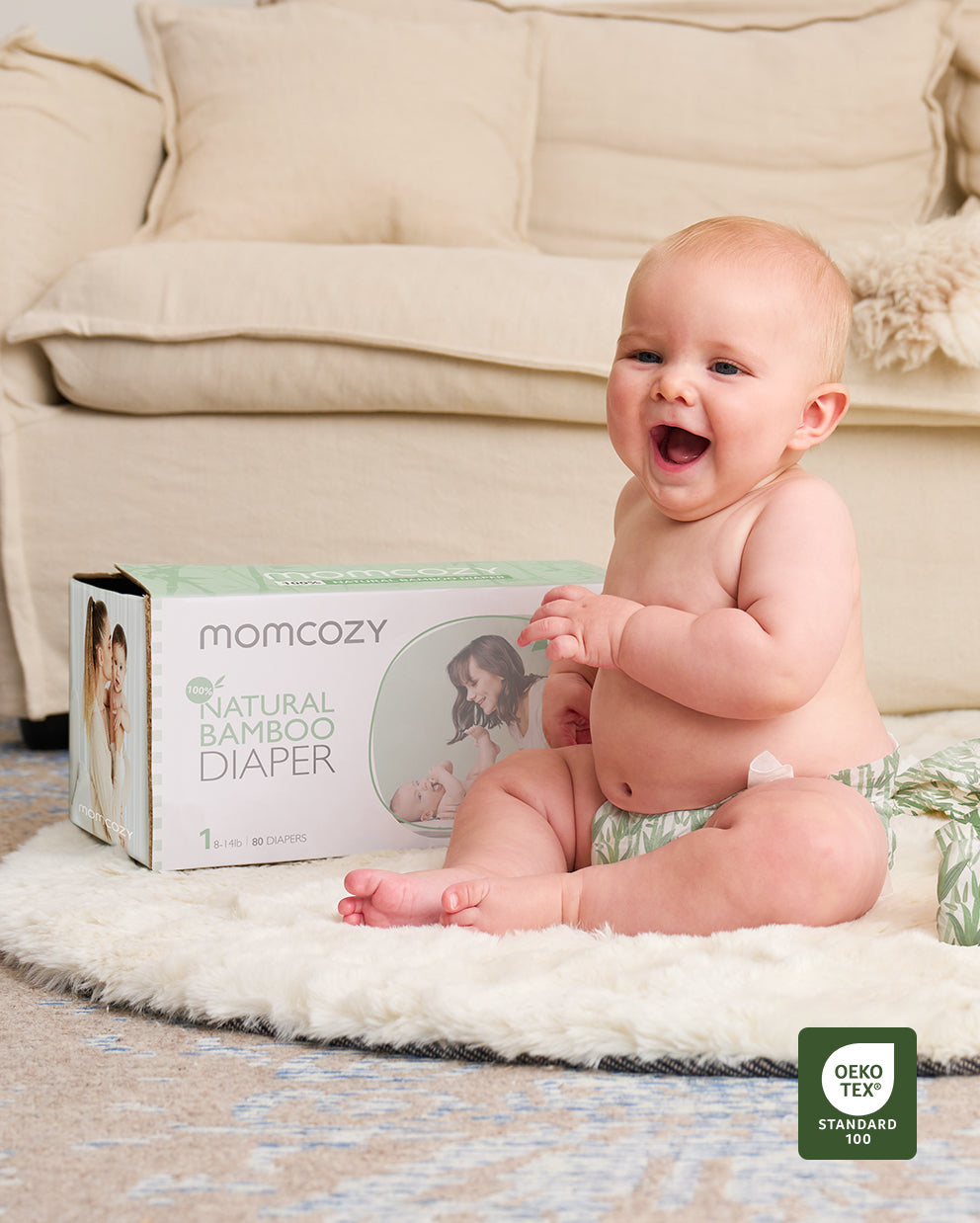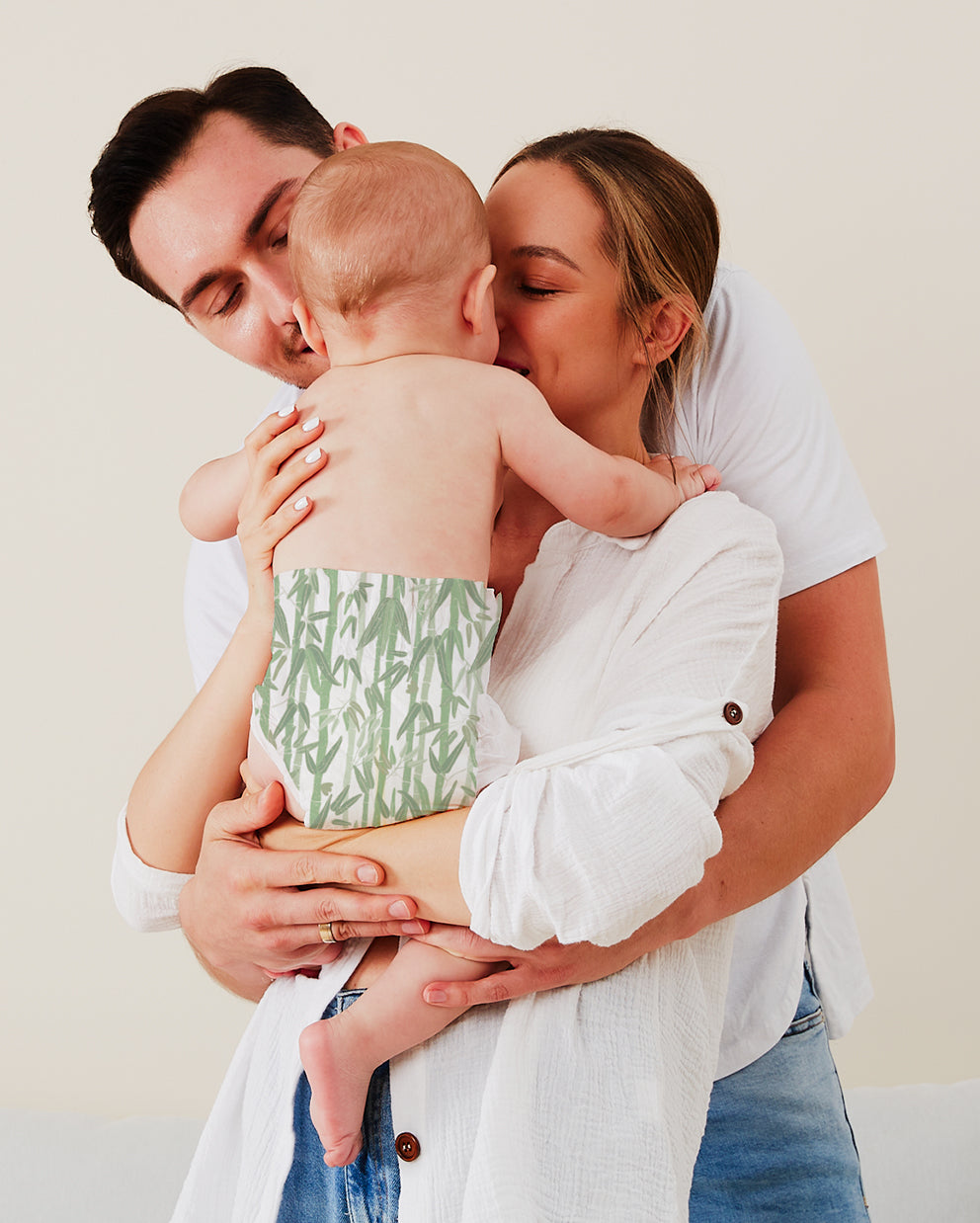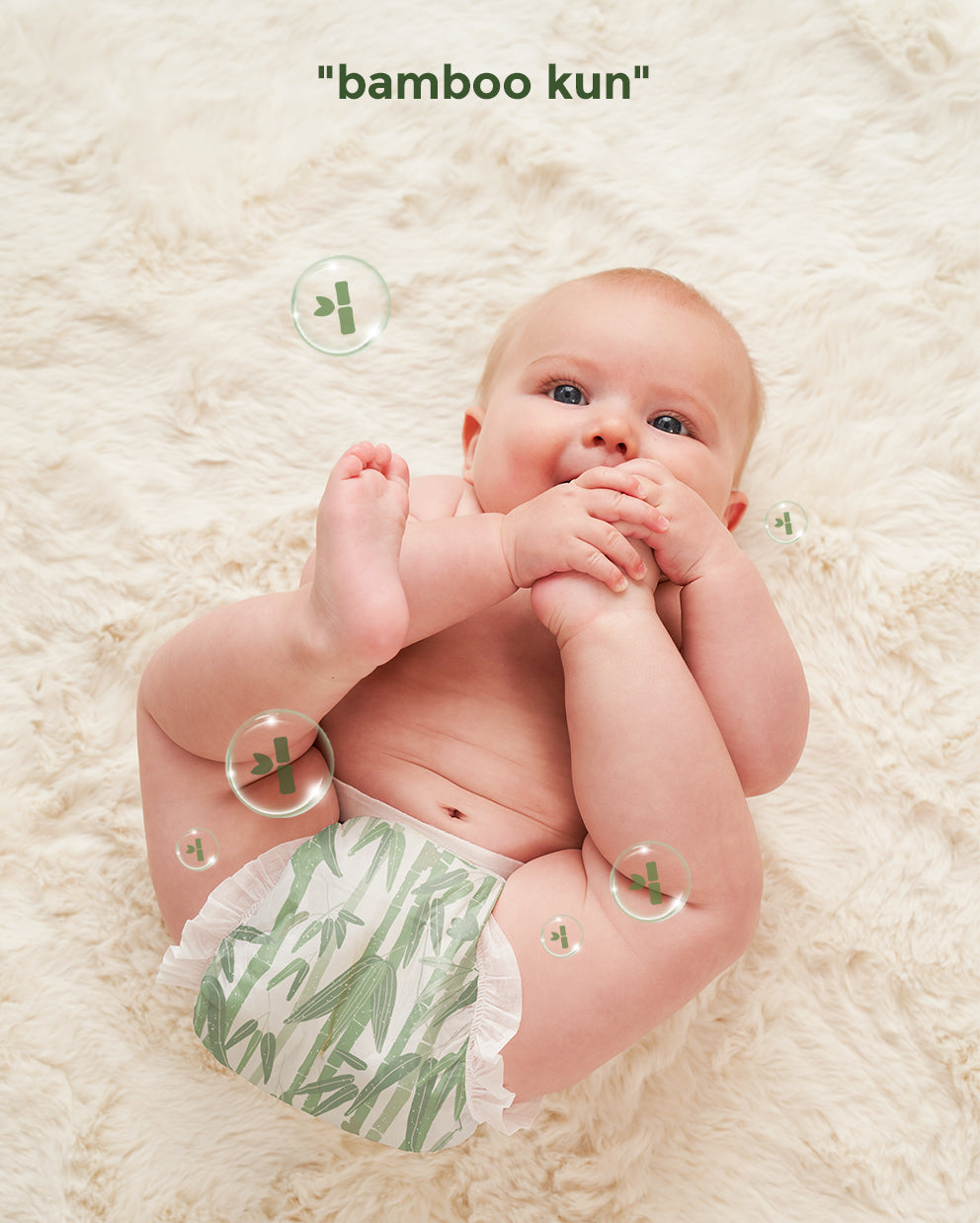 Momcozy Natural Bamboo Diaper - Naturally Antibacterial
100% Natural Bamboo - Reduce Diaper Rash
---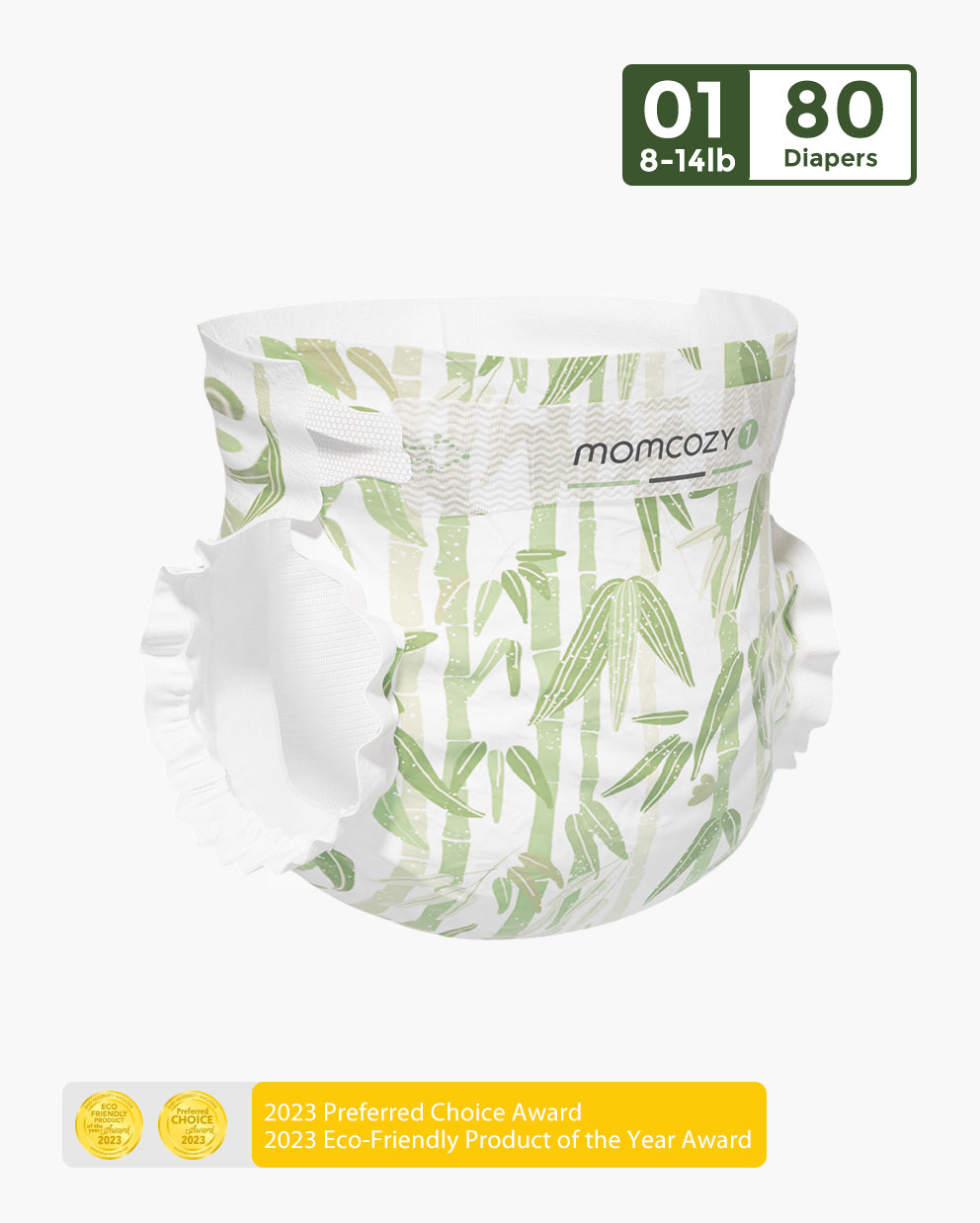 Our sizing is based on averages, please double check the chosen size based on your child's actual weight.
0 to 2 months(size1): Recommended for babies 8-14 lb/3.6-6.4 kg.
2 to 6 months(size2): Recommended for babies 12-18 lb/5.4-8.2 kg.
6 to 12 months(size3): Recommended for babies 16-28 lb/7.3-12.7 kg.
12 to 24 months(size4): Recommended for babies 22-37 lb/10-16.8 kg.
24 to 42 months(size5): Recommended for babies> 27 lb/12.2 kg.
Originated from the green lush bamboo woods with the natural antibacterial substance "bamboo kun" preserved, which helps reduce diaper rash on your little one's skin.
Breathable: bamboo fiber is hailed as the fiber that knows how to "breathe", it helps baby's butts stay dry.
Absorbent: our innovative SuperbDry Core locks liquids away for up to 12 hours.
Soft: smooth & rounded fibers make it so soft that it feels like the "second skin" of the body.
Eco-friendly: free of nasties & biodegradable liners – for your baby's better and greener future.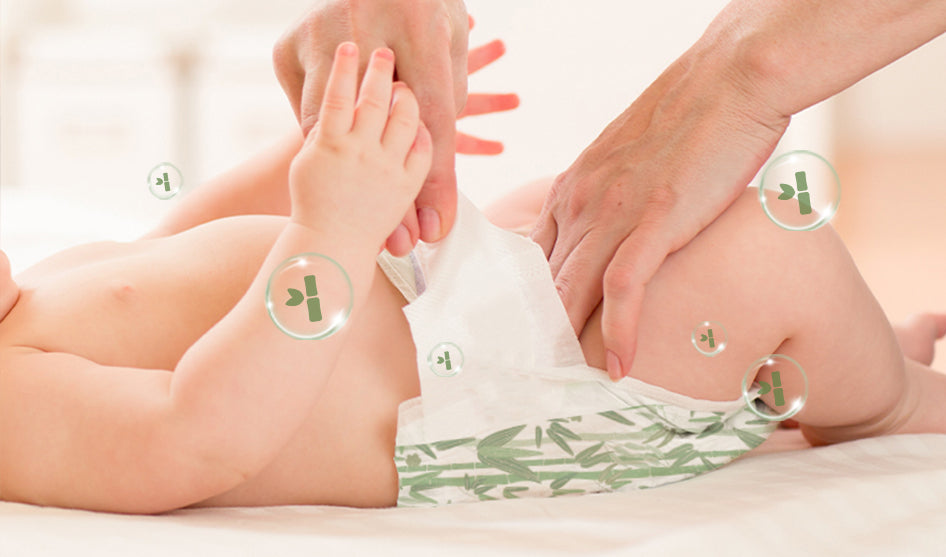 Naturally antibacterial toreduce diaper rash
The natural antibacterial substance "bamboo kun" has an antibacterial rate of 70% – 73% in 24 hours. Even if the baby produces output late at night and the diaper is not changed on time, it will suppress the bacteria to greatly reduce diaper rash.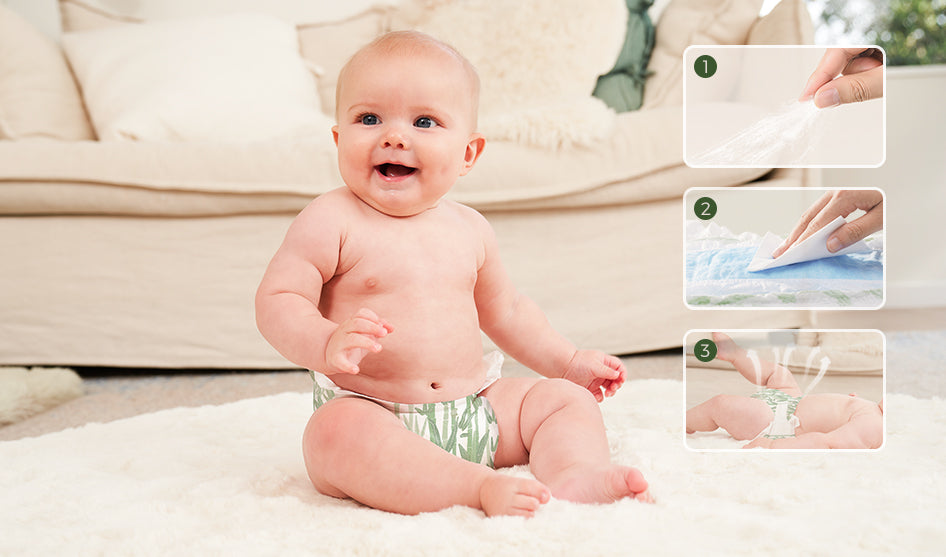 We've taken diapers to the nextlevel!
Let baby's bum breathe, so you can breatheBamboo fiber is known as the fiber that knows how to "breathe", so when your baby sits in this diaper, the butt is guaranteed to be dry and comfy.
Not a single drop should escapePainfully bothered by frequent midnight change? You should give this diaper a try. Our innovative SuperbDry core can lock liquids away for up to 12 hours.
Soft as ever!As bamboo fibers are naturally smooth & rounded, so the liners touching your baby is so soft that it resembles a mom's gentle kiss.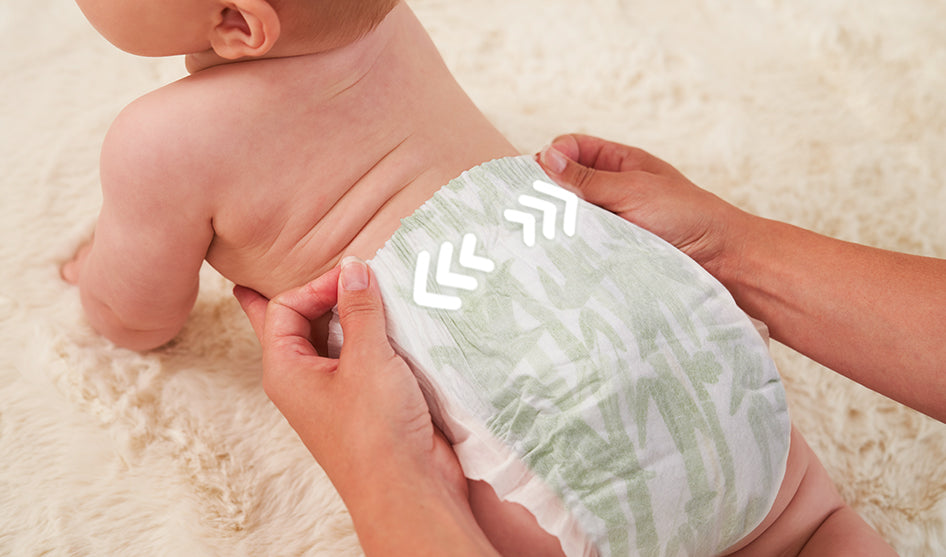 How to make the most of ourelastic waistband?
All of Momcozy's diapers feature an adjustable wide waistband. That's why it can easily fit baby's bum of different size and help prevent leaks. Just pull up the magic tape from the back of the waistband where you can adjust stretchiness.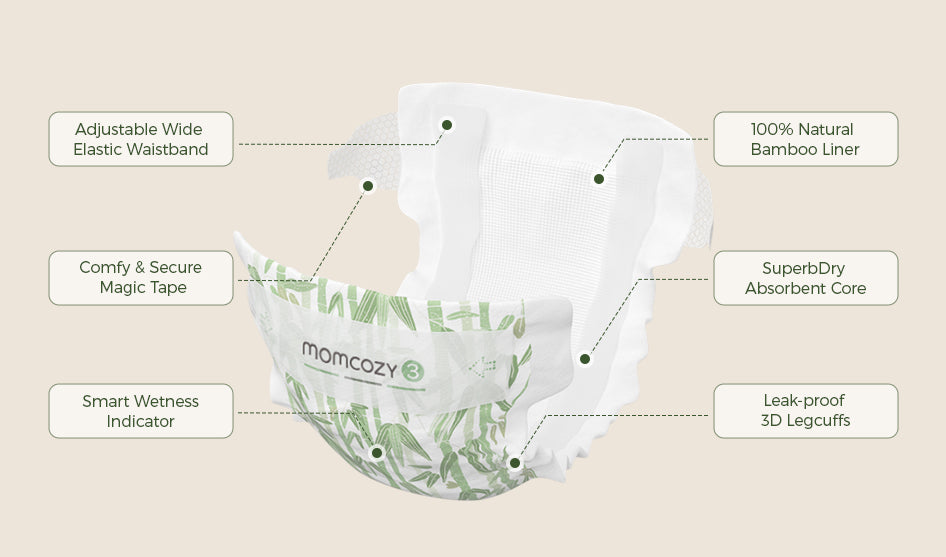 Thoughtful designs born fromlove
100% Natural Bamboo Liner Luxuriously soft and silky smooth, guaranteed by 1.3D bamboo fiber.
Comfy & Secure Magic Tape Support 100+ times* of usage without hurting skin.
Adjustable Wide Elastic Waistband
Super elastic and comfy to fit on baby's tummy snugly.

*Please be aware that all data is from ROOT Lab and may vary during actual use due to environmental factors and methods of usage.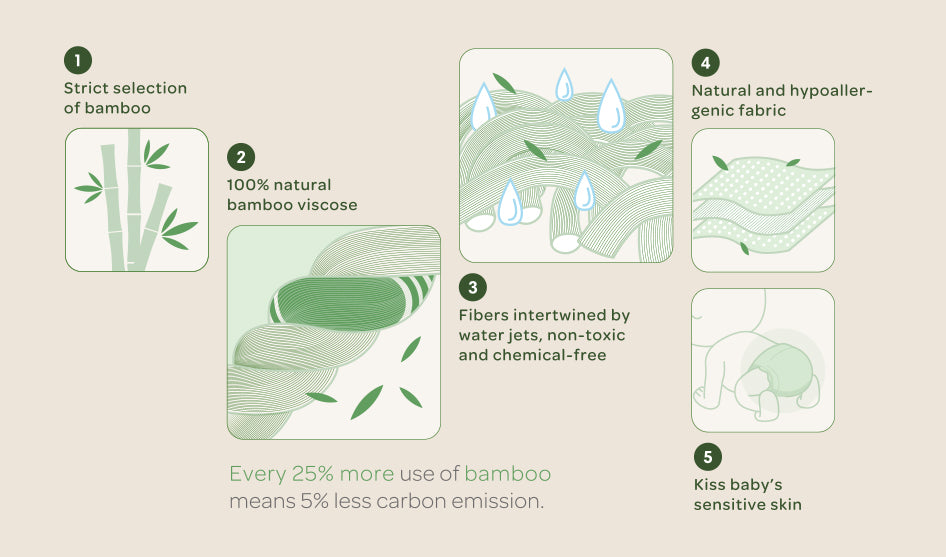 Find pure and natural care inthe making of our diapers
From raw materials to the layers that touch your baby, we make sure everything is natural.
This product has no reviews yet.