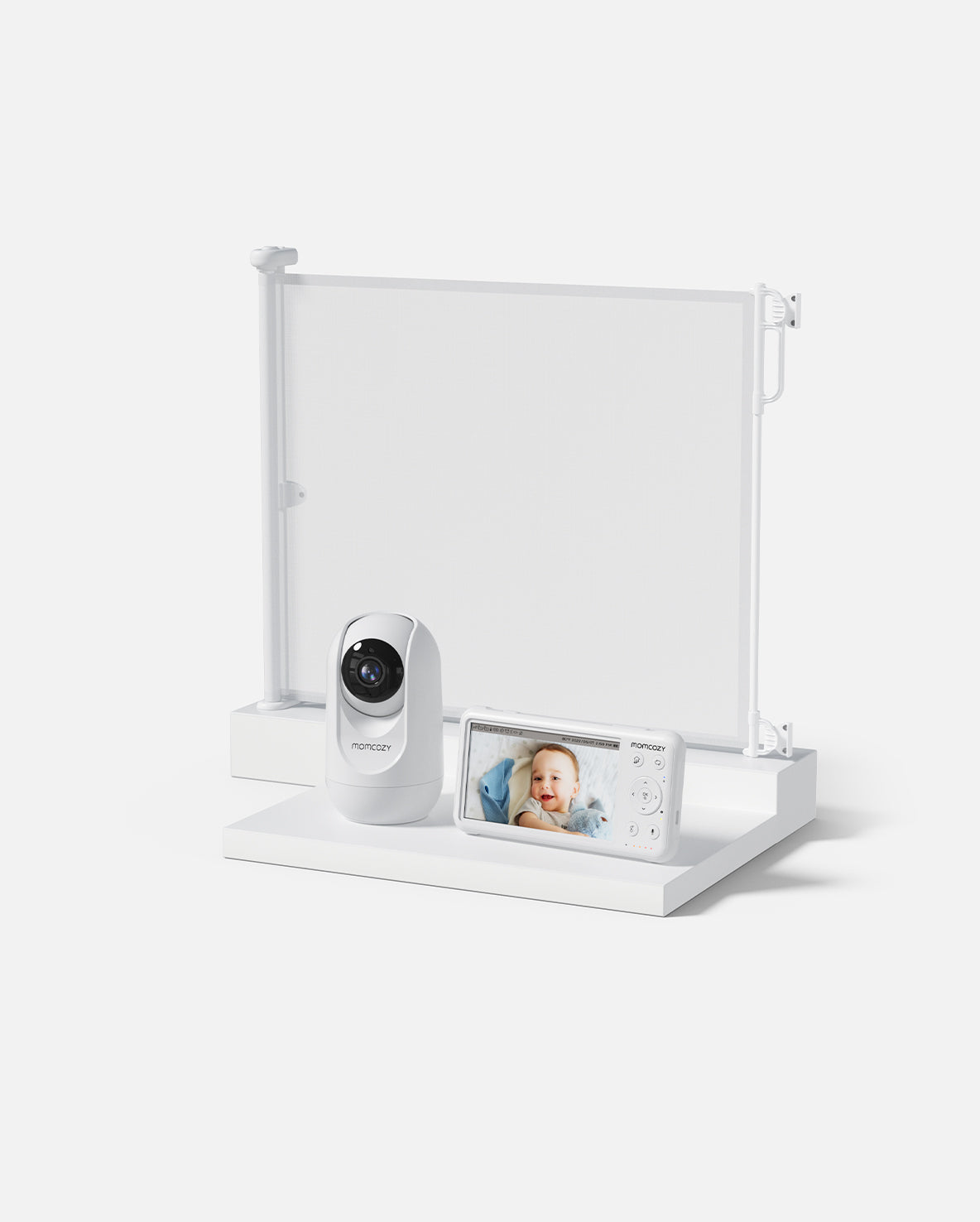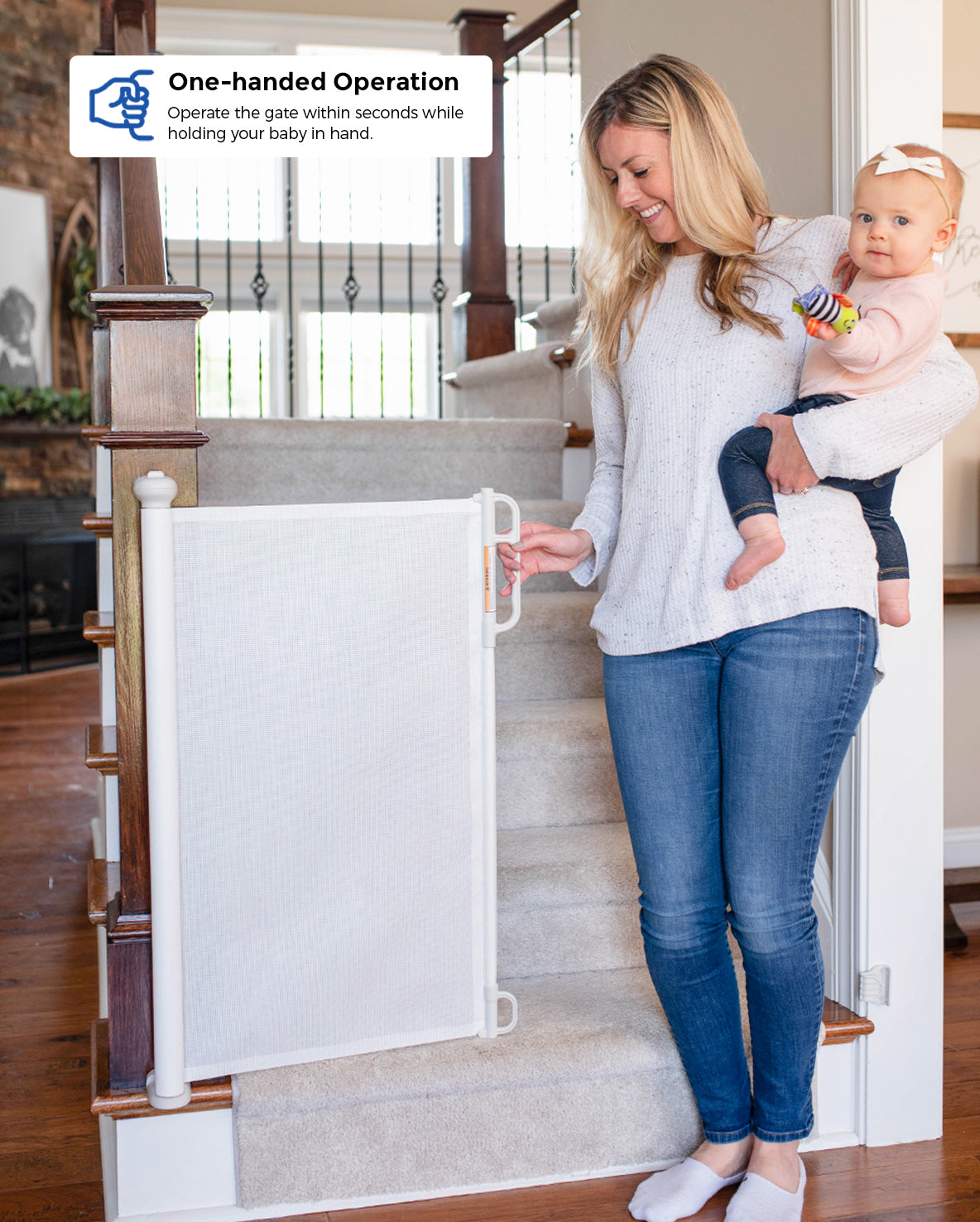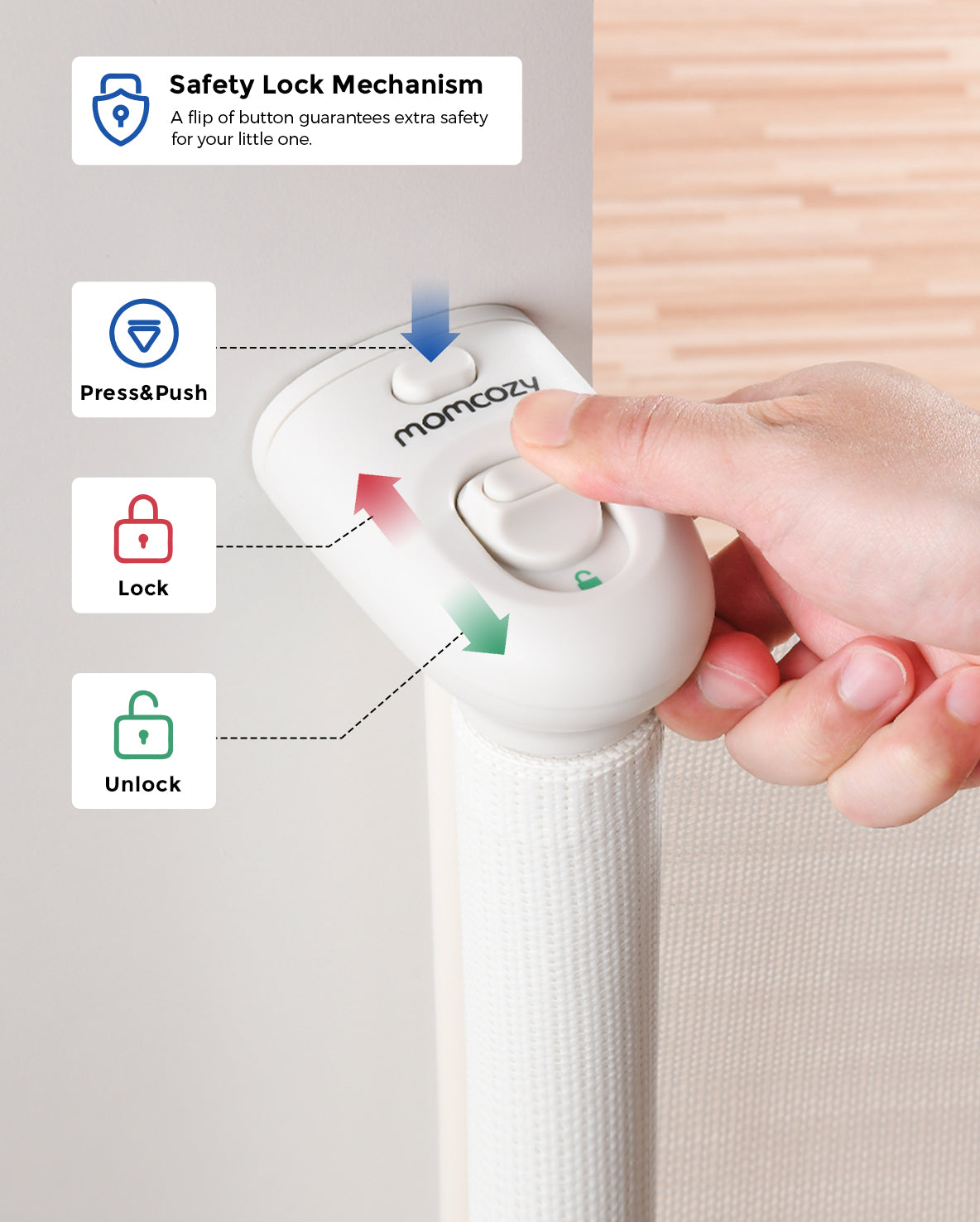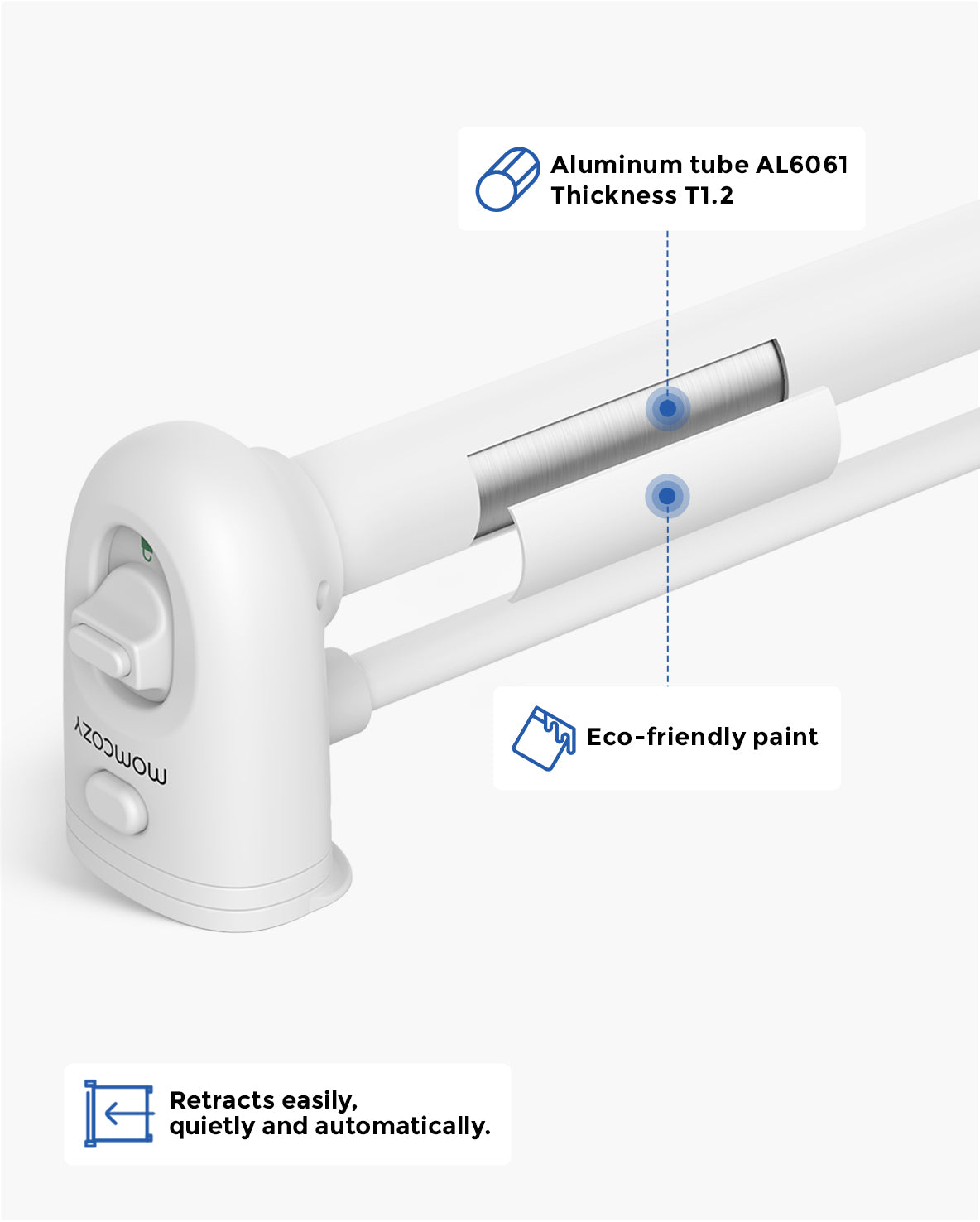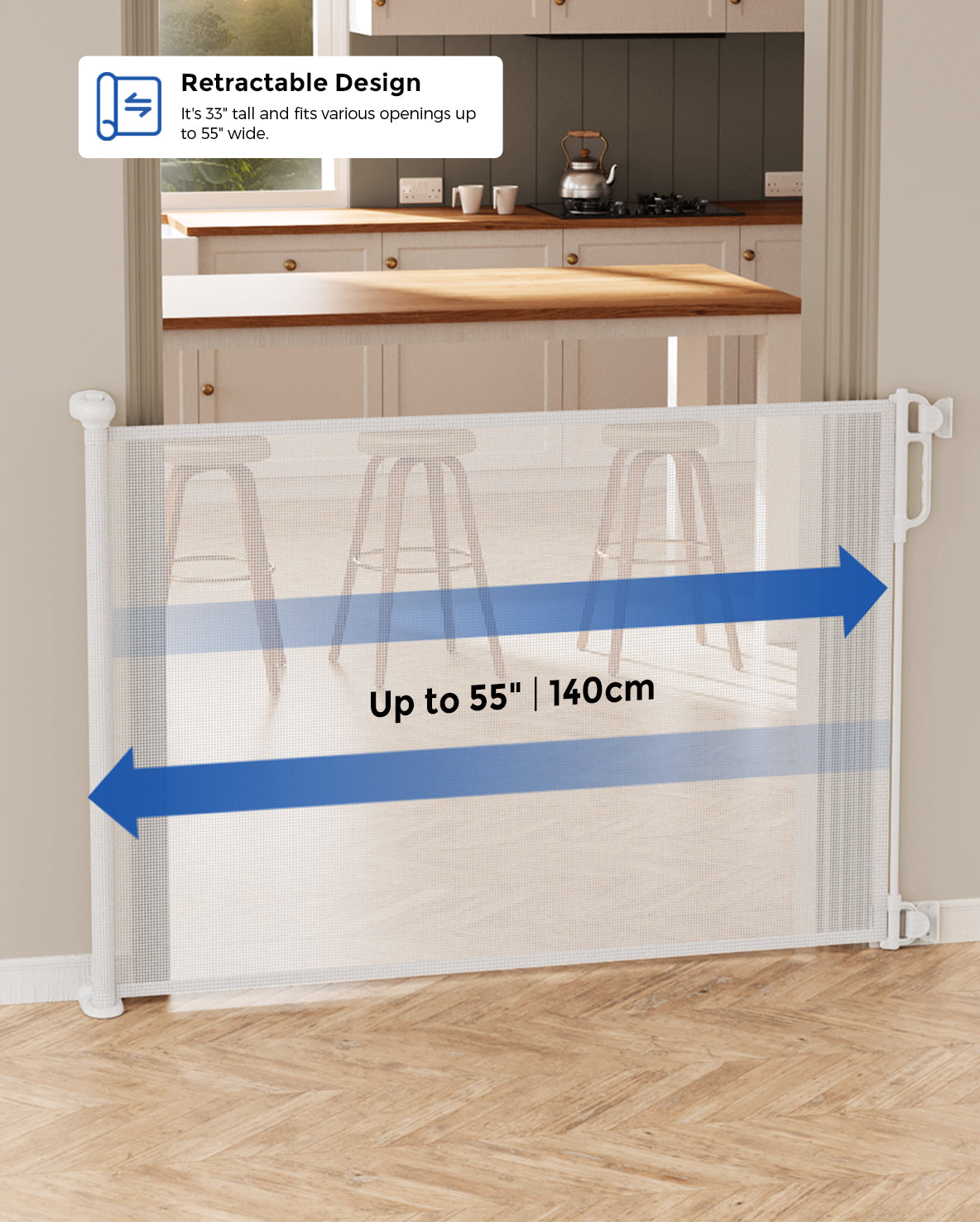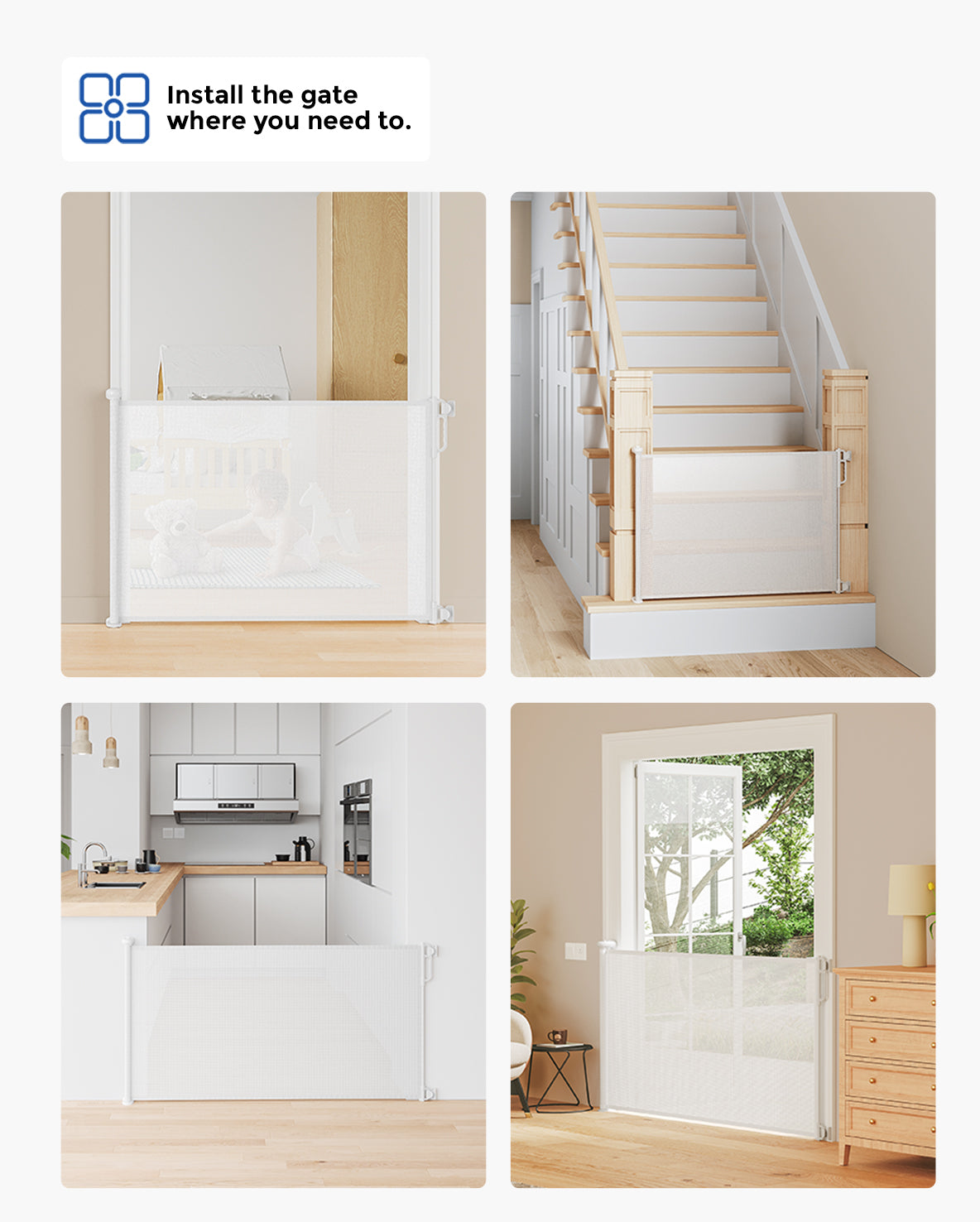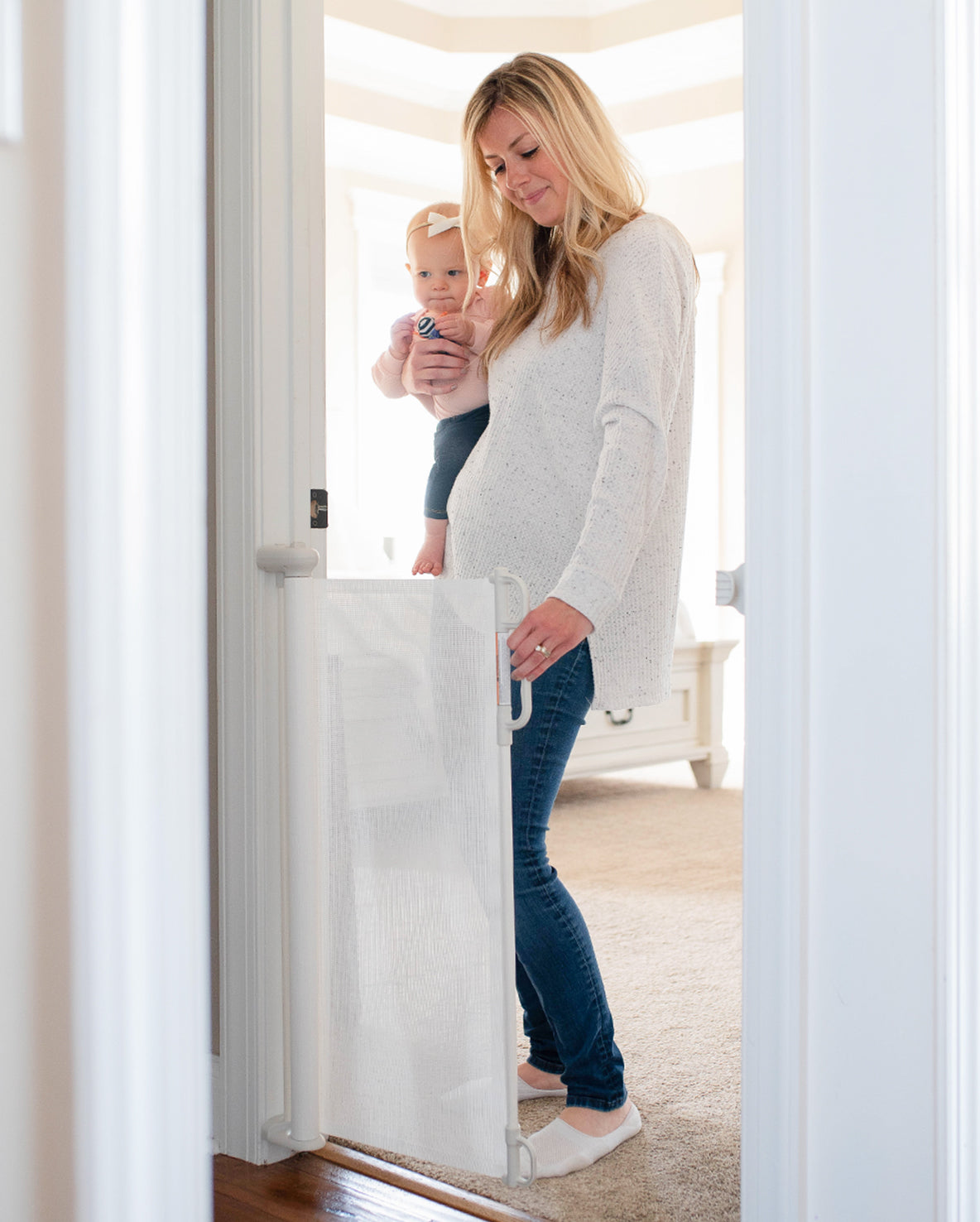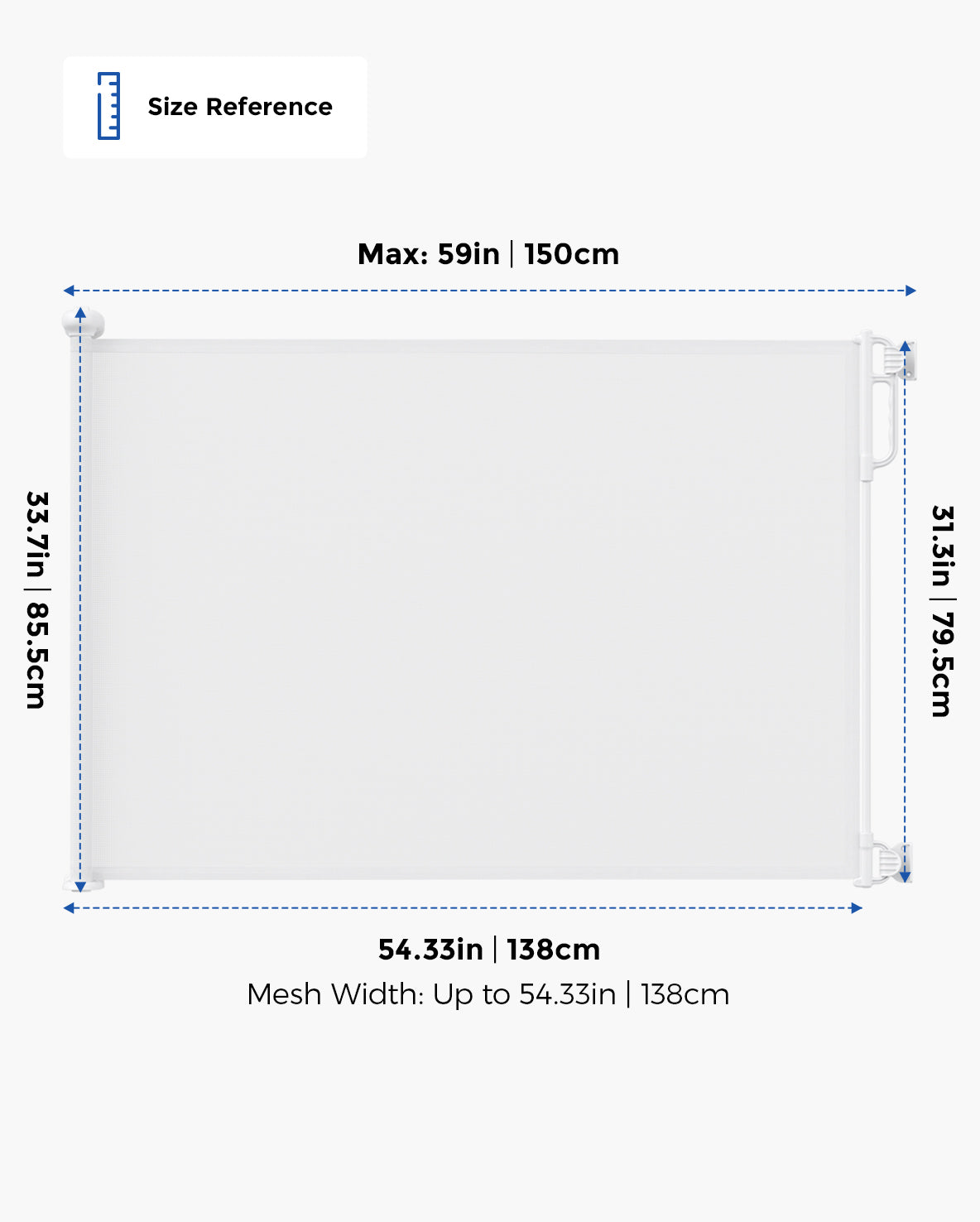 One Momcozy Baby Monitor and One Retractable Baby Gate
---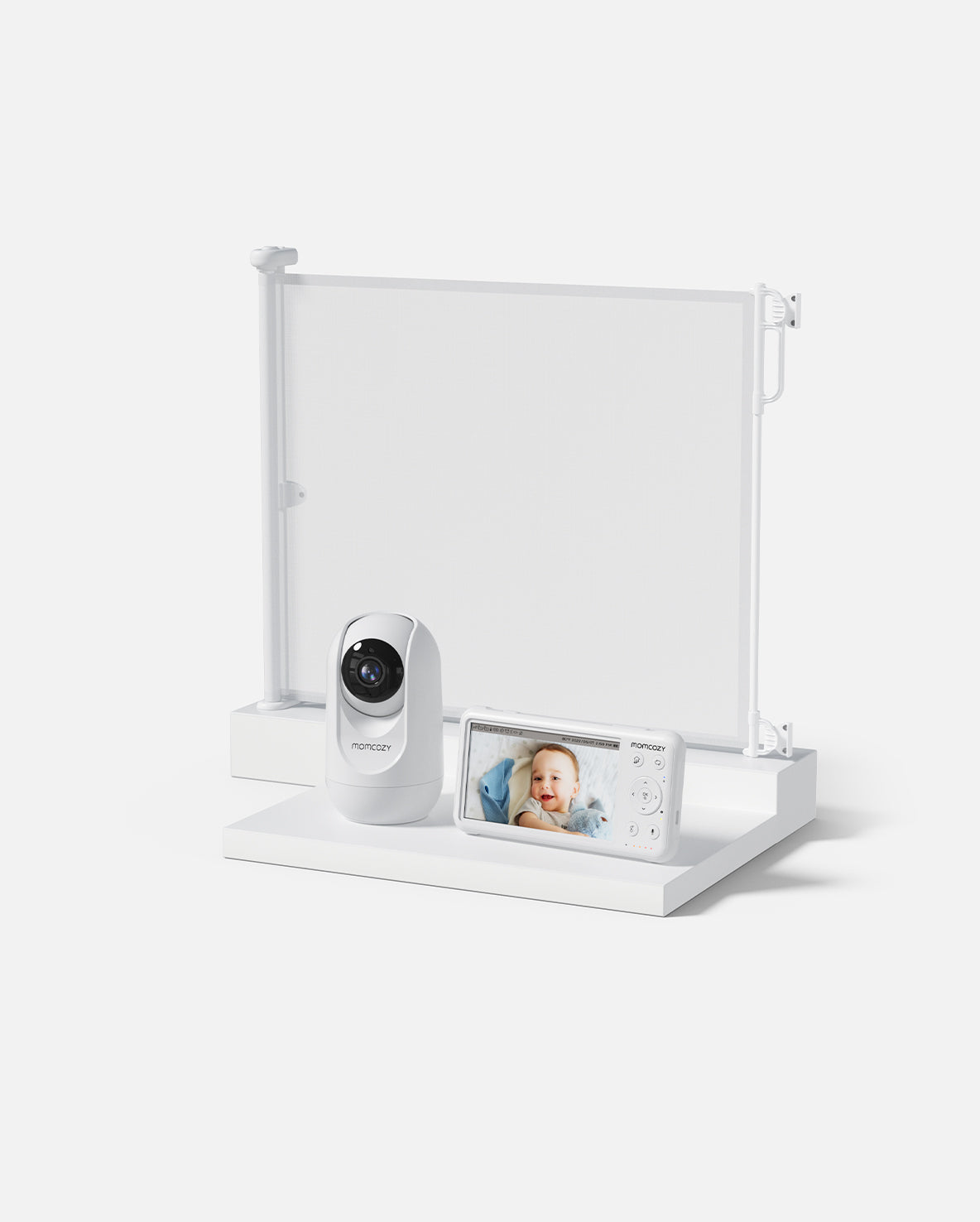 Why not put your mind at ease?
Juggling multiple things to keep the family running is all too often the daily routine of moms. If you want to handle all the tasks with grace and effciency, you don't want to miss our baby monitor. Because let's face it, you cannot be around your baby 24/7, but with a baby monitor, there is one thing for sure - always get the reassurance that your baby is safe and fine.
Always stay in the know of how your baby is doing, no matter where you are in the house. With a clear 5'' HD display, large battery capacity and two-way talk system, it's the next best thing to having your baby in your arms.
1080p full HD camera
5'' large clear display
2x & 4x zoom
Non-wifi & hack-proof
360°all-round field of view
5000mAh rechargeable battery
① Camera * 1

② Baby monitor * 1

③ Screw * 2

④ Wall anchor * 2

⑤ Wall mount bracket * 1

⑥ Power cable * 2

⑦ Adapter * 2

⑧ User guide * 1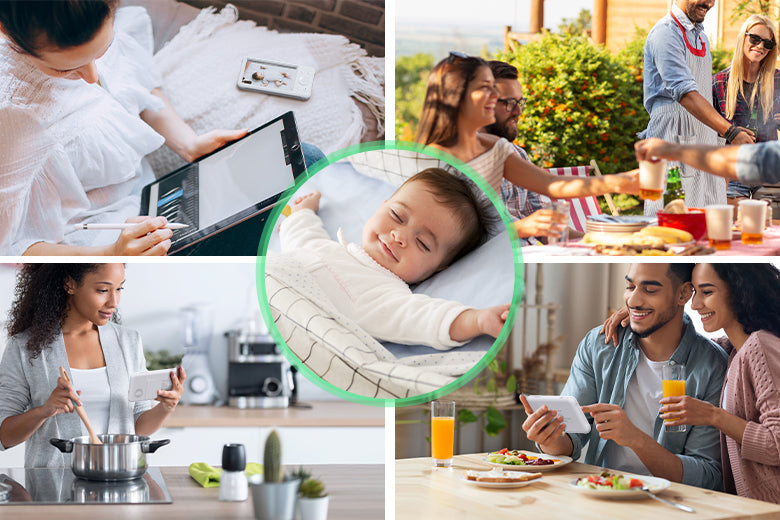 Know Your Baby is OK All theTime
It's unrealistic to be with your little one every minute of the day. Oftentimes, you will want to get things done around the house so as to be productive. With a baby monitor, whether you are cooking, working or eating, you know exactly what's going on.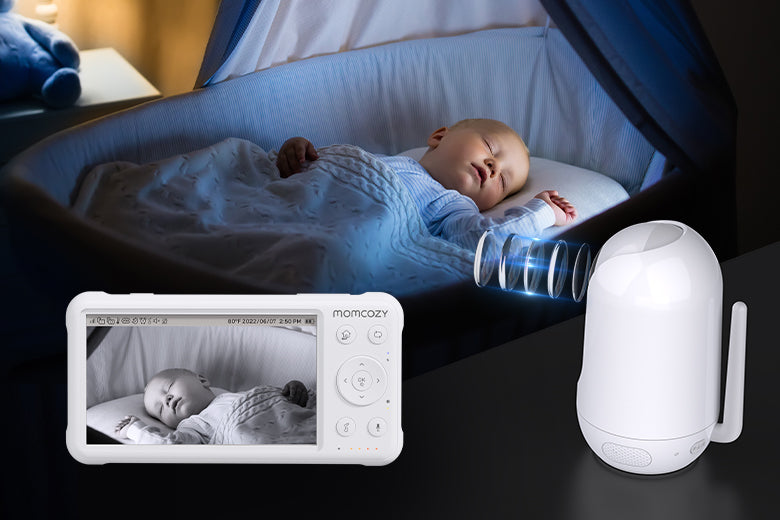 Be Aware of Any SuspiciousMoment
The 1080p full HD camera & 5'' large display allow you to view clearly everything your baby is up to. You shall never miss a moment that doesn't feel right while also catching those precious moments of your cutie pie.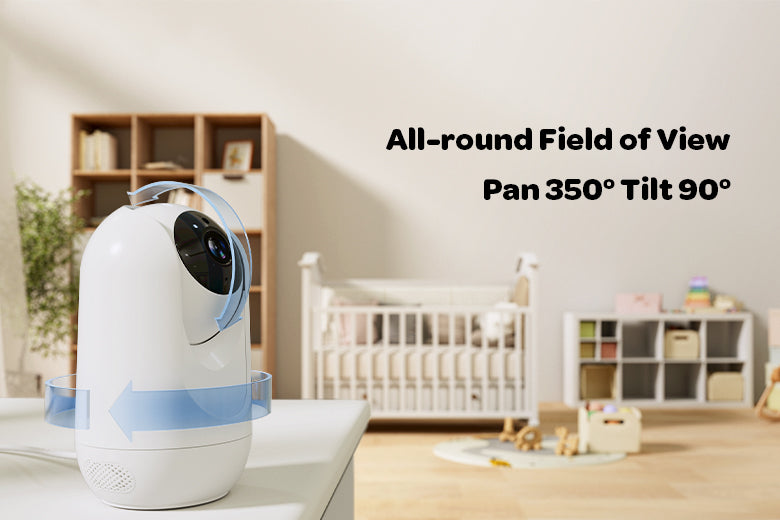 Never Miss a Single Spot
360 degrees field of view allows a panoramic vision of your little one. It features 350° pan and 90° tilt which you can adjust anytime on the display without disturbing your baby. Never miss a single spot of the room.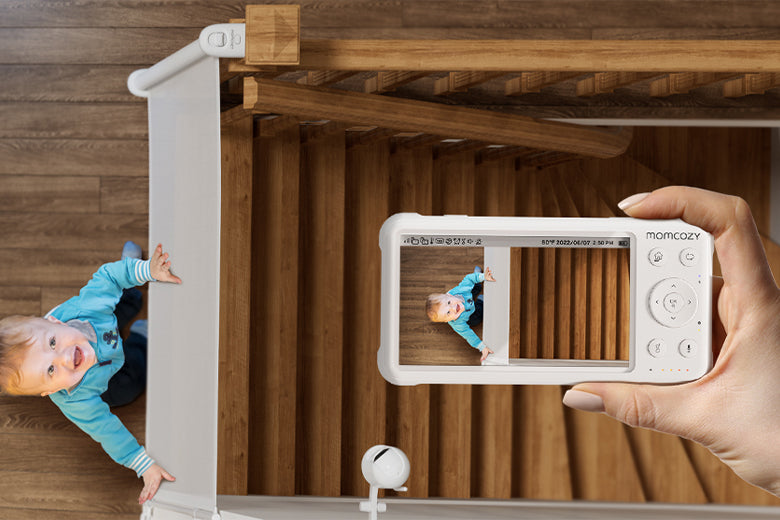 Free Mom's Hands and Mind
Set up a little play area for your baby with our safety gate. When you are engaged in housework, you can rest assured knowing your baby's safety is guaranteed.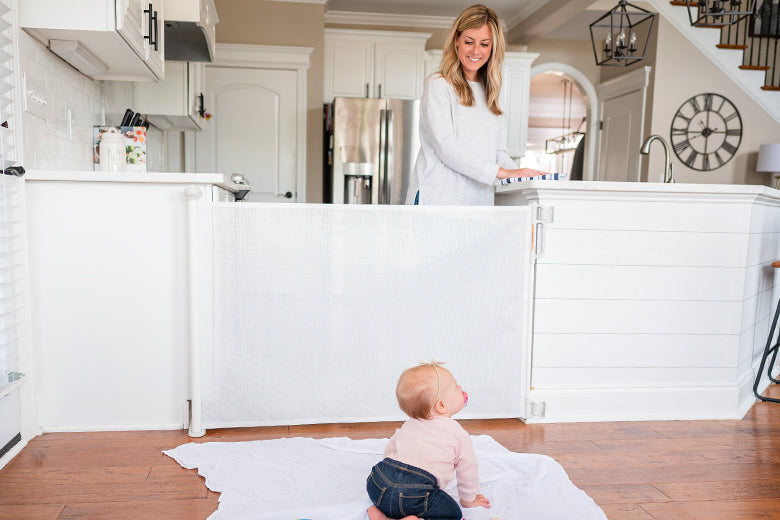 Save Your Space
This baby gate fits openings up to 55" wide, which can be easily adjusted based on your needs. Mesh can be completely retracted away when not in use.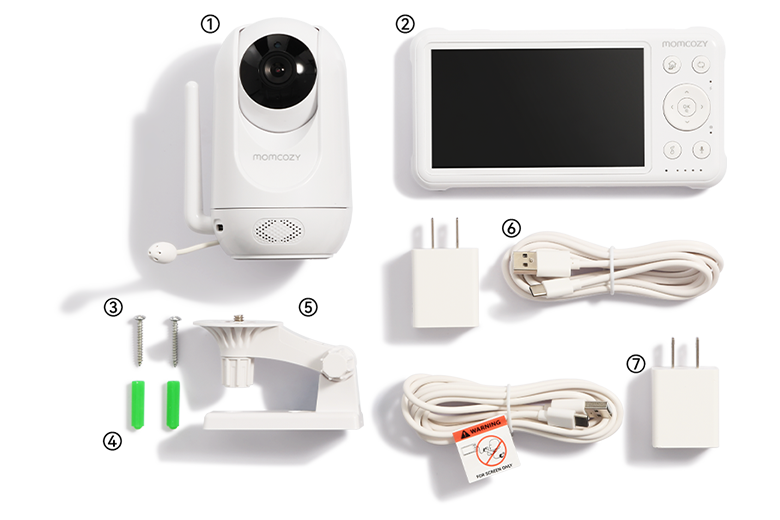 What's included ?
① Camera * 1
② Baby monitor * 1
③ Screw * 2
④ Wall anchor * 2
⑤ Wall mount bracket * 1
⑥ Power cable * 2
⑦ Adapter * 2
⑧ User guide * 1